Sprint responds to Somali concerns about ad campaign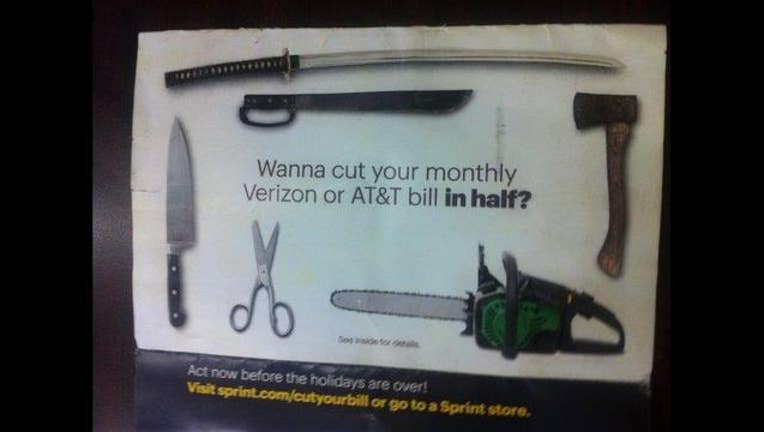 article
A local Somali leader told Fox 9 community elders are "hysterical" and feel threatened by Sprint ads sent to their homes featuring images of a number of weapons.
"There's a tremendous amount of cultural language barrier," Abdi Bihi says.
Last night, Sprint spokesman Dave Mellin responded with the following statement:
This is the first voice of concern that we have heard to date about this campaign. We certainly take all perspectives seriously and will be monitoring this closely to see if others voice a similar concern. In today's advertising environment, we have to continually be innovative and bold to get viewers' attention. We certainly apologize to anyone who may have been offended.
Mellin says the ads are part of a national campaign.