Speedy Texas deputy avoids hard-charging cow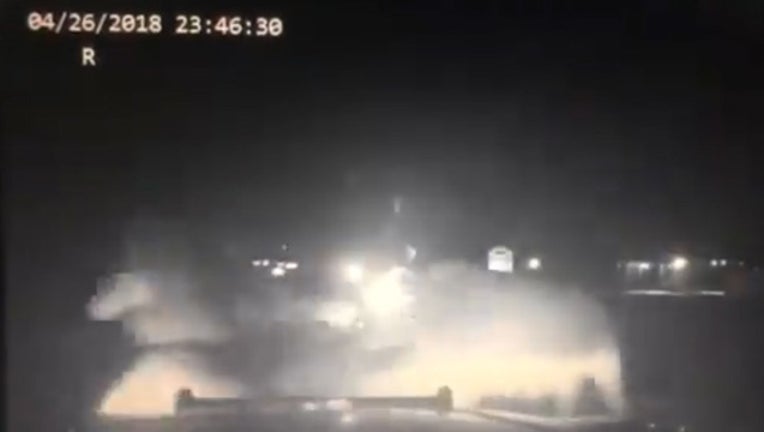 article
HOUSTON (AP) - A Texas deputy constable proved he's fleet of foot while facing down an agile cow that had a beef with motorists along a rural road.
Harris County deputy Andrew Ries was patrolling an unincorporated area northeast of Houston late Thursday when he stopped to assist motorists involved in an apparent traffic accident.
He learned one of the cars had struck a cow. The bovine didn't appear harmed, but it turned on Ries and chased the deputy around his patrol car, at one point striking the front of the vehicle.
The motorists are seen on video hopping on top of a car to avoid the animal, which ran away.
Harris County Precinct 3 Constable Sherman Eagleton posted on Facebook that his department often encounters "the good, the bad and the big."