'Unusual odor' in cabin midflight sends Southwest plane back to Vegas for emergency landing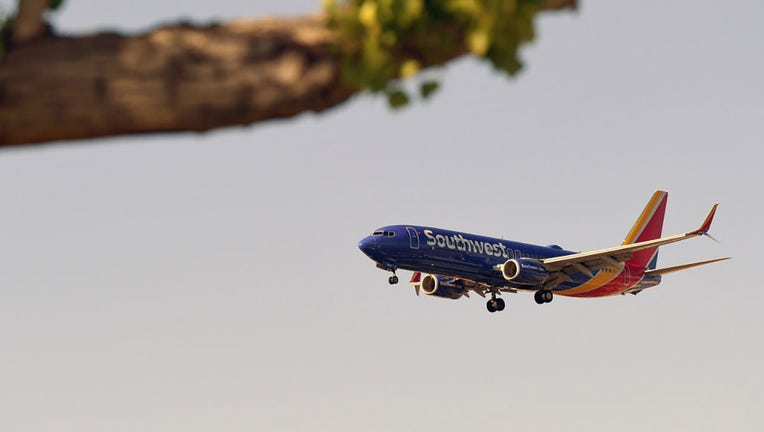 article
LAS VEGAS - A Southwest Airlines flight made an emergency landing Thursday night after crew members reported an "unusual odor" and possibly smoke in the cabin, an FAA spokesperson said.
The Boeing 737 was in the air on its way from Las Vegas to Tulsa, Oklahoma, when the pilot turned around and landed safely at Harry Reid International Airport in Vegas around 8:30 p.m. local time, according to the FAA. 
Southwest Airlines told FOX Business in an email Saturday night, "We didn't find anything abnormal after inspection, aircraft was swapped and continued on to its destination."
When asked what the crew members saw, a Southwest spokesperson said, "It was not smoke to my knowledge. It was just an unusual odor. Routine for emergency vehicles to meet the aircraft in situations like that."
MAJOR US ARLINES FIND UNAPPROVED JET ENGINE PARTS IN SOME AIRCRAFT AS ALLEGED SUPPLIER FACES LAWSUIT
There were no injuries, and the FAA said it's investigating the cause of the issue. 
One passenger, noted hard-rock and heavy metal historian, and radio talk show host Eddie Trunk, posted a video on the social media platform X (formerly Twitter) about the situation, with a short video clip of the flashing lights and a crowded airport. 
"I fly constantly but this was a 1st," he wrote. "Vegas to Tulsa Thrs night on @SouthwestAir. Half hour into flight plane turns around & goes back to Vegas because of burning smell in the cabin.  Immediately deplane & surrounded by fire trucks.Crazy but SW handled well."
Southwest Airlines' Twitter page responded to his tweet at 7:19 p.m. EST Saturday. 
"Thanks for sharing this with us, Eddie. Please know that the Safety of our Customers and Crew Members is our number one priority, and we appreciate you hanging in there with us."