Snowball fight to take place on National Mall Wednesday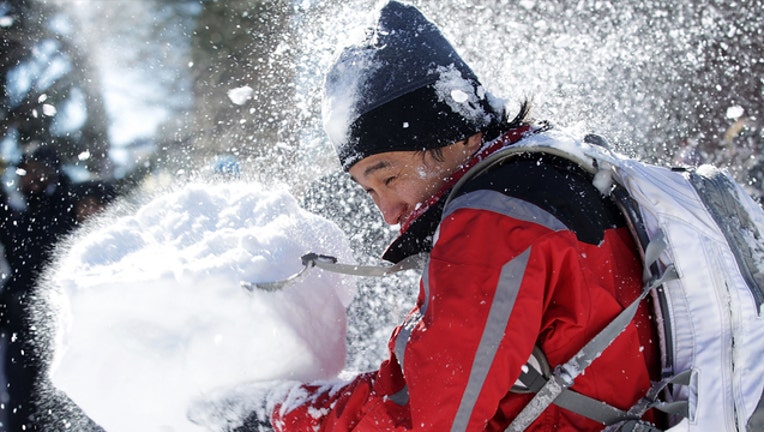 article
WASHINGTON - With the first significant snowfall of 2018 finally taking place, snowballers from the D.C. area are ready for some snow day fun.
The Washington DC Snowball Fight Association says a snowball fight is scheduled to happen on the National Mall in front of the Smithsonian Castle starting at 4:30 p.m. Wednesday.
In years past, these big snowball fights have been one of the most highly-anticipated events during major winter storms and blizzards that have hit the D.C. region. Previous battles have taken place at Dupont Circle and Meridian Hill Park.
The Washington DC Snowball Fight Association has some additional notes for Wednesday's snowball fight on its event page on Facebook:
* Anyone who participates in this event does so at his/her own risk.
* Please follow any instructions given by the National Park Police or Metropolitan Police Department. DCSFA will do so.
* Anyone who behaves recklessly is individually responsible for the consequences.
* DO NOT THROW ICE OR PELT MOVING VEHICLES!
* Play safe, and by all means, HAVE FUN!
In plain English for those who need things to be spelled out to them:
- Don't bring guns (or other non-snow weapons)
- Do protect your eyes
- Don't attack small children/animals/reporters/police
- Don't throw ice or stones
- Do bring friends and good vibes
- Do stay at home if you're afraid, injured, or are recovering from a medical condition
- Do dress appropriately for the weather and the activity
- Do have fun
Hipsters, transplants, celebrities, and politicians are fair game.