Shooter in 7th and Hennepin altercation claimed to have permit to carry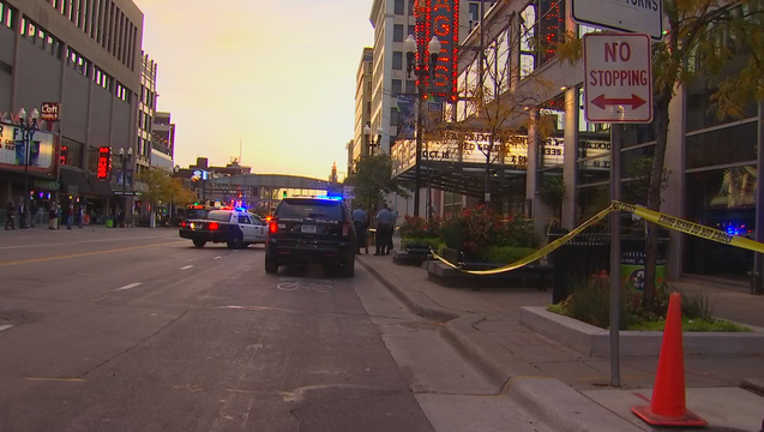 MINNEAPOLIS (KMSP) - A man who shot another man in the leg during an altercation in downtown Minneapolis early Wednesday evening told police he has a permit to carry. The shooting happened shortly before 5 p.m. at the busy intersection of 7th Street North and Hennepin Avenue. 
According to Minneapolis police, a man and woman were walking in the area when they were approached and possibly surrounded by a group of two men and one male juvenile, age 17. Witnesses reported hearing two shots and seeing a "scuffle." 
Police said the gunshot victim suffered a non-life threatening injury to the leg. He was taken to Hennepin County Medical Center for treatment. Police took the remaining group to city hall for questioning.
The permit to carry holder was arrested and booked into the Hennepin County Jail, and faces a charge of assault with a dangerous weapon.
The intersection of 7th and Hennepin is in the heart of downtown Minneapolis, just down the block from the Hennepin Avenue theaters, the First Avenue music club, Target Center and popular restaurants and rooftop bars.