Sheriff pays for, posts 'politically incorrect' welcome sign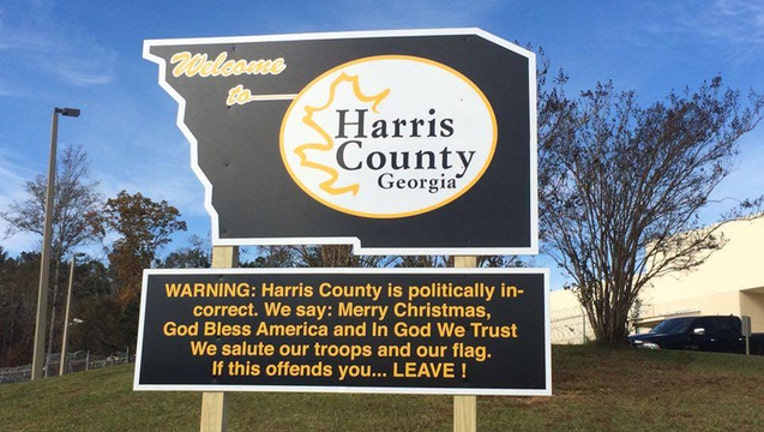 article
A new sign posted by a Georgia sheriff declares the county he works for "politically incorrect" and asks any people offended by it to leave.
Underneath the "Welcome to Harris County Georgia" sign, Sheriff Mike Jolley added another sign that reads: "WARNING: Harris County is politically incorrect. We say: Merry Christmas, God Bless America, and in God We Trust. We salute our troops and our flag. If this offends you… LEAVE!"
Jolley told local station WRBL that he paid for the sign on his own because he feels like not enough people are speaking out.
"I spent 20 years in the army to give everyone the right not to agree with it, and voice their opinion if they're not and that's fine. But after being the sheriff of Harris County for 23 years, I believe that the vast majority of my citizens here in Harris County agree with what's on that sign," Jolley told WRBL.