Sen. Klobuchar, airport officials call on TSA to reduce wait times at MSP airport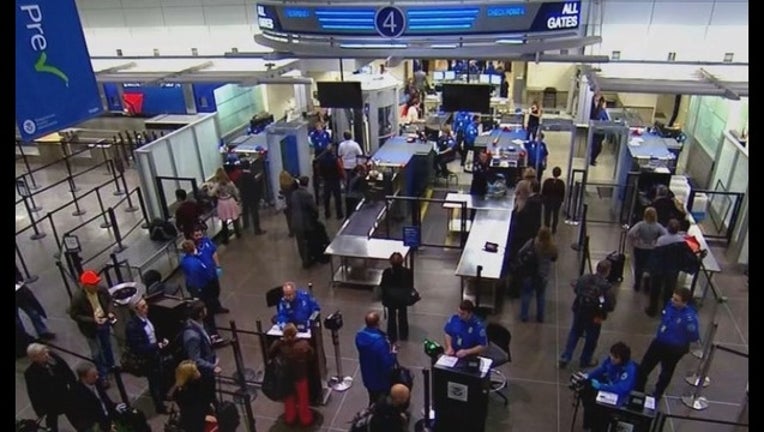 MINNEAPOLIS (KMSP) - Sen. Amy Klobuchar along with airport officials on Sunday called on the Transportation Security Administration (TSA) to provide resources needed to reduce long wait times for people going through security at MSP airport.
The airport just opened a new $17 million checkpoint with 10 lanes in the north end of the main terminal, and closed four other checkpoints. The Metropolitan Airports Commission (MAC) paid for the remodeling, hoping to make the process faster.
STORY- MSP airport adds new security checkpoint
"Wait times have exceeded 40 minutes during peak travel hours," a press release from Klobuchar's office said. "After encouraging MSP to consolidate and upgrade checkpoint facilities, TSA has not provided enough screeners for the transition."
While passenger volume at MSP has increased by 10.5 percent since 2011, Klobuchar said the TSA's national workforce has declined by roughly 15 percent in the same time frame.
On Thursday, the MAC labeled the customer service at check-in and security "unacceptable." In a letter to the TSA's top administrator Peter Neffenger, MAC executive director Jeffrey Hamiel cited increasing passenger traffic and a decreasing number of security screeners all adding up to frustration, anger and a line that never seems to end.
Hamiel said he recognizes lack of federal funding for TSA screening services as part of the problem.
"TSA recognizes that longer than normal wait times are a concern," TSA said in a statement Sunday. "The recent increases are caused by the rapid growth in travel volume combined with a renewed emphasis on rigorous screening, following testing that showed unacceptable results. Our security is now improved, and that is our most important obligation to the public."
Statement from TSA on Klobuchar, concerns
"TSA Administrator Peter Neffenger spoke with Sen. Klobuchar this afternoon to discuss her concerns about wait times at Minneapolis St. Paul International Airport (MSP). MSP is one of the busiest airports in the county, with particularly high traffic anticipated in March. TSA takes MSP operations very seriously and will continue to work closely with the airport and airlines to improve the passenger experience while remaining focused on the agency's critical security mission of keeping travelers safe."
SEE THIS NEXT- Long wait times, security issues at new MSP security checkpoint