Sen. John McCain dead at 81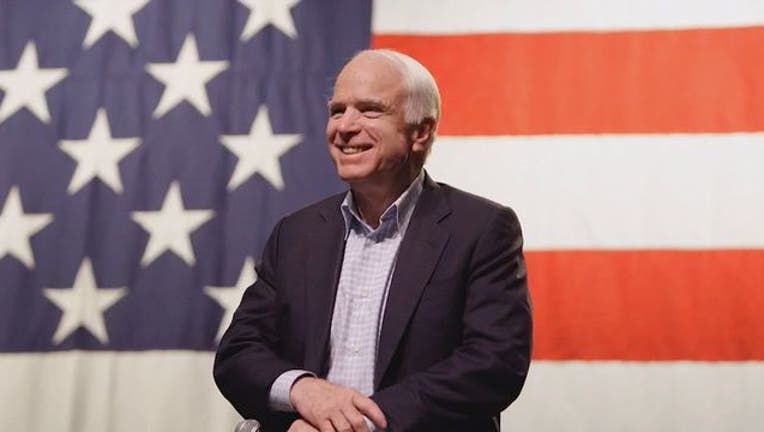 article
WASHINGTON, D.C. (KMSP) - Sen. John McCain's office announced Saturday that the 81-year-old senator has died. 
According to his office, McCain died at 4:28 p.m. Saturday with his wife Cindy and his family. 
At his death, McCain served the United States of America for sixty years. 
McCain's daughter announced Friday that he would be discontinuing his treatment for brain cancer. 
Meghan McCain also released a statement Saturday about her late father, saying, John McCain, hero of the republic and to his little girl, wakes today to something more glorious than anything on this earth. Today the warrior enters his true and eternal life, greeted by those who have gone before him, rising to meet the Author of All Things."