Sen. Bernie Sanders to hold rally on Friday in Hibbing, Minn.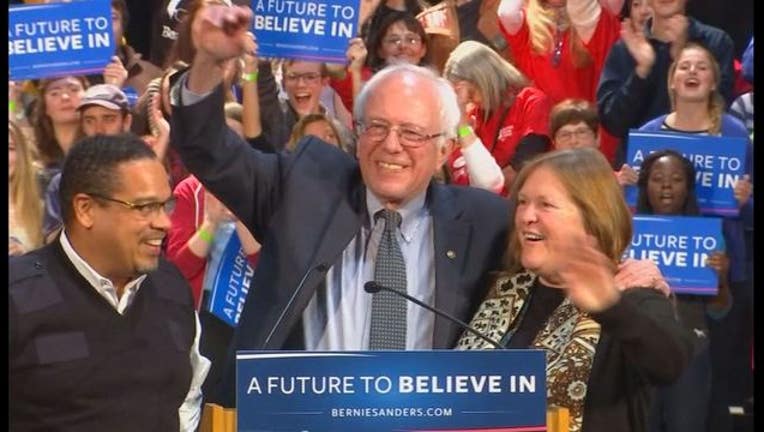 HIBBING, Minn. (KMSP) - U.S. Senator and democratic presidential candidate Bernie Sanders announced that he will host a rally in Hibbing, Minn. this Friday, just four days ahead of the Minnesota caucuses on Tuesday. 
MORE- Minnesota Caucus: What to expect and how to participate
"Sanders will discuss a wide range of issues, including getting big money out of politics, his plan to make public colleges and universities tuition-free, combating climate change, and ensuring universal health care for all," his campaign spokesperson said in a press release. 
Doors open at 7:30 a.m. at Hibbing High School on Feb. 26. The rally will take place in the auditorium, located at 800 East 21st Street. The event is free and open to the public, but RSVPs are strongly encouraged -- admission is first come, first served.
"For security reasons, please do not bring bags and limit what you bring to small, personal items like keys and cell phones," the press release states. "Weapons, sharp objects, chairs, and signs or banners on sticks will not be allowed through security. Limited parking available on-site."
RELATED- Nearly 15,000 show up to 'Feel the Bern' in St. Paul