SCOTUS won't hear appeal of Bloomington man reportedly mistreated by FBI agents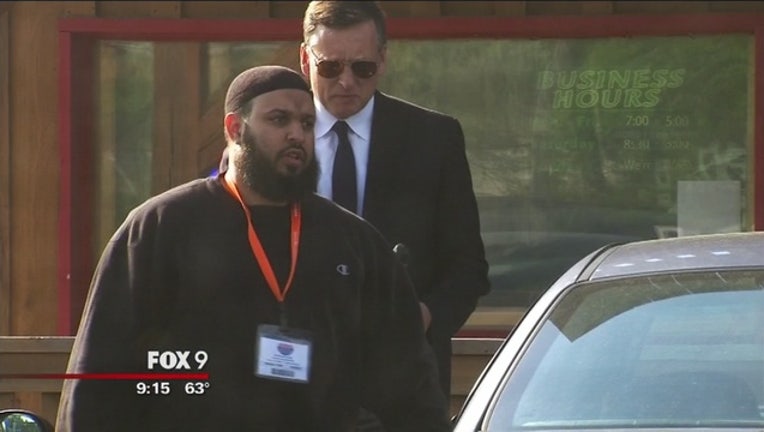 article
BLOOMINGTON, Minn. (KMSP) - The United States Supreme Court won't hear the appeal of a Bloomington, Minnesota, man who says he was mistreated by FBI agents in secret prisons overseas. 
Amir Meshal says he was subjected to three months of a brutal interrogation by the FBI in 2007 after he was captured leaving an Al Shabaab training camp in Somalia. Meshal said he went to Somalia to deepen his understanding of Islam and ended up in the training camp by accident. He was later released back in the United States. 
The court's decision leaves in place a lower court ruling that prevents Meshal from suing the FBI for conduct that took place overseas during a terror investigation.
In May 2015, the Fox 9 Investigators discovered that Meshal was receiving his Class A Minnesota Commercial Drivers License that allows him to drive semi-trucks and school buses, even though he is on the Department of Homeland Security's "No-Fly List."  
According to documents obtained by the Fox 9 Investigators, DHS determined Meshal was "an individual who represents a threat of engaging in or conducting a violent act of terrorism" and who is "operationally capable of doing so." 
The Fox 9 Investigators also revealed that Meshal was kicked out of a Bloomington mosque because he was suspected of radicalizing young people, several of whom were convicted on terror charges. 
In a statement two years ago, Meshal said he would never do anything to take innocent lives.
"We are disappointed that the court decided not to hear Mr. Meshal's case and to remedy his outrageous treatment by federal agents," Hina Shamsi, Meshal's attorney with the ACLU said in a statement to Fox 9. "The denial leaves in place a lower court ruling that allows U.S. agents to violate the most basic constitutional rights of U.S. citizens by secretly collaborating with foreign governments."