Saints punter, Vikings cornerback join forces for new donation campaign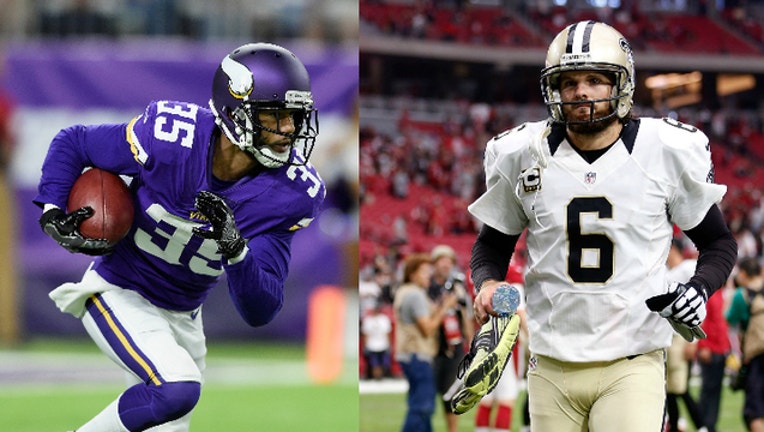 (KMSP) - Inspired by a wave of giving during the NFL playoffs, Minnesota Vikings cornerback Marcus Sherels and New Orleans Saints punter Thomas Morstead are joining together for a new giving campaign ahead of their upcoming game.
After the "Minneapolis Miracle" victory over the New Orleans Saints, Vikings fans rallied behind Morstead for his showing of sportsmanship throughout the game. Morstead was the first Saints player to return to the field for the NFL-mandated point-after-touchdown conversion. Earlier in the game, Morstead also suffered torn cartilage on his right side after tackling Sherels. He continued playing despite the pain.
Vikings fans decided to pay it forward by donating to Morstead's charity What You Give Will Grow. Morstead decided to donate the money to Children's Minnesota Child Life Program. During the week of the Super Bowl, Morstead presented the $222,143 check alongside Sherels.
Now, Morstead and Sherels are teaming up again. Ahead of Sunday's game between the Vikings and Saints, the players will be raising money for the non-profit Best Christmas Ever, which has locations in Minnesota and the Greater New Orleans area. Fans can donate throughout the week to bce.wygwg.org. The goal is to reach $60,000. The winning team's market will receive 60 percent of the donations and the losing team will get 40 percent.