'Rust' will continue production with Alec Baldwin in lead role following his involuntary manslaughter charges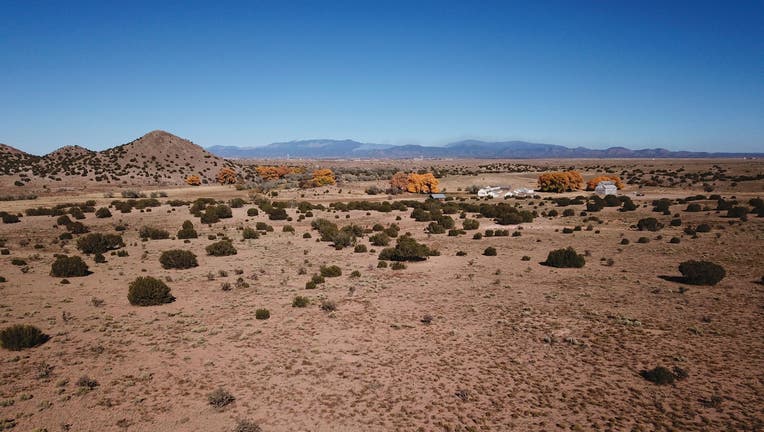 article
Alec Baldwin will return for the lead role in the "Rust" film production despite double involuntary manslaughter charges filed by the New Mexico First Judicial District Attorney Thursday.
Melina Spadone, attorney for Rust Movie Productions, LLC, confirmed to Fox News Digital that the movie is "on track to be completed with Mr. Baldwin in the lead role and Joel Souza as director."
Halyna Hutchins was killed on the New Mexico set of the Western film, and Souza was wounded by a bullet when live ammunition was accidentally loaded into a weapon fired by Baldwin while rehearsing a scene in a church on Oct. 21, 2021. The actor has since denied he pulled the trigger of the gun that killed Hutchins.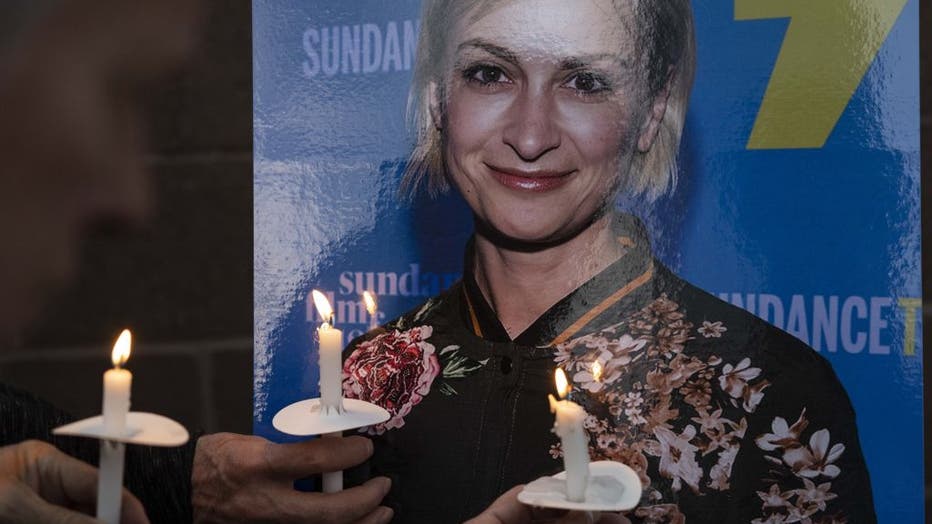 Locals and members of the local film community mourn the loss of cinematographer Halyna Hutchins, who died after being shot by Alec Baldwin on the set of his movie "Rust" at a vigil in Albuquerque, New Mexico, U.S., October 23, 2021. (Photo by Mostaf
Hannah Gutierrez-Reed, who served as the armorer on the film, was also charged with two counts of involuntary manslaughter.
ALEC BALDWIN HIT WITH INVOLUNTARY MANSLAUGHTER IN DEATH OF HALYNA HUTCHINS, FACING UP TO 18 MONTHS IN PRISON
Spadone also confirmed that the project will include "on-set safety supervisors and union crew members, and will bar any use of working weapons or any ammunition."
Live ammunition was reportedly prohibited from the "Rust" movie set. The Motion Picture Association has actively campaigned for updated firearm safety requirements. 
MICKEY ROURKE DECLARES 'NO WAY IN HELL' ALEC BALDWIN SHOULD BE CHARGED IN FATAL 'RUST' SHOOTING
If Baldwin is convicted, he could face up to 18 months in prison.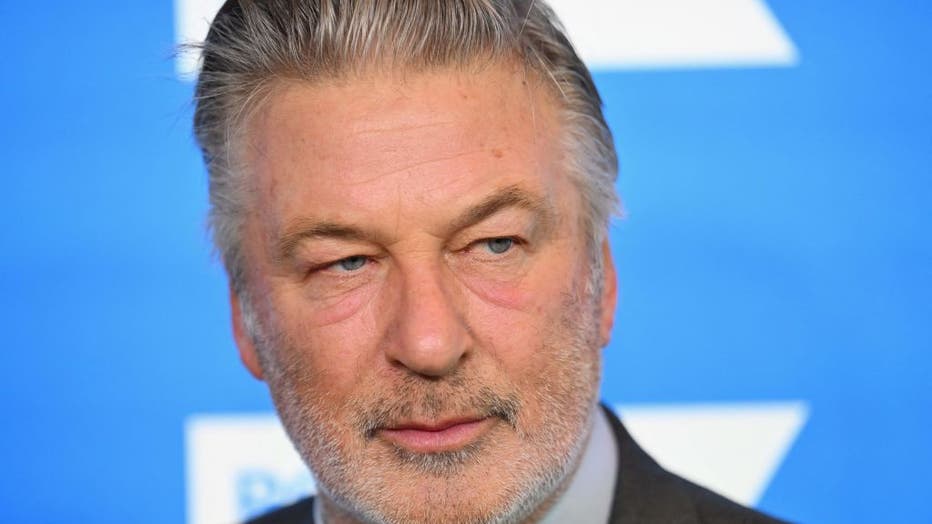 Actor Alec Baldwin arrives at the 2022 Robert F. Kennedy Human Rights Ripple of Hope Award Gala at the Hilton Midtown in New York on December 6, 2022. (Photo by Angela Weiss/AFP via Getty Images)
Baldwin's attorney called the charges a "terrible miscarriage of justice" in a statement provided to Fox News Digital. 
"This decision distorts Halyna Hutchins' tragic death and represents a terrible miscarriage of justice," Luke Nikas of Quinn Emanuel said. "Mr. Baldwin had no reason to believe there was a live bullet in the gun – or anywhere on the movie set. He relied on the professionals with whom he worked, who assured him the gun did not have live rounds. We will fight these charges, and we will win."
Hutchins' family thanked the sheriff's office and the DA after the charges were announce
"We want to thank the Santa Fe Sheriff and the District Attorney for concluding their thorough investigation and determining that charges for involuntary manslaughter are warranted for the killing of Halyna Hutchins with conscious disregard for human life," said a statement issued on behalf of the Hutchins family via attorney Brian J. Panish, founding partner of Panish Shea Boyle Ravipudi LLP.
"Our independent investigation also supports charges are warranted. It is a comfort to the family that, in New Mexico, no one is above the law. We support the charges, will fully cooperate with this prosecution, and fervently hope the justice system works to protect the public and hold accountable those who break the law."
While "Rust" will resume production in 2023, crews will not return to New Mexico.
In October, Spadone confirmed to Fox News Digital that the production was "considering other locations, including in California, but no decisions have been made."