Russian media: St. Petersburg subway blast kills at least 10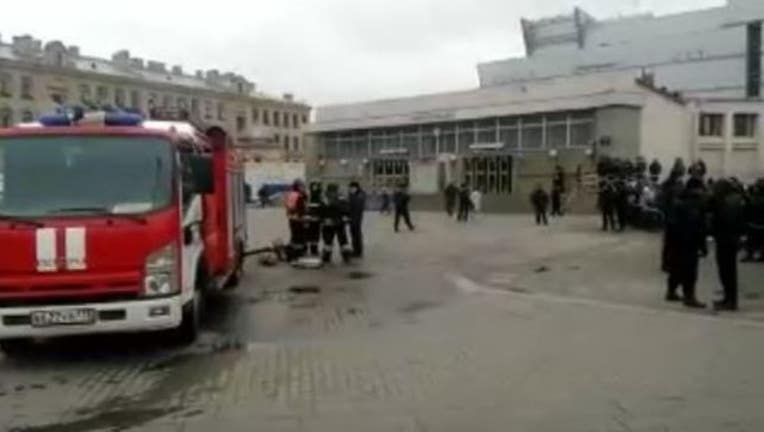 article
ST. PETERSBURG, Russia (AP) - At least 10 people were killed Monday in an explosion on the subway in St. Petersburg, Russian news agencies reported.
President Vladimir Putin, who was visiting the city on an unrelated trip Monday, said investigators were looking into whether the explosion was a terror attack or if there might have been some other cause. He offered his condolences to the families of those killed.
Russia's National Anti-Terrorist Committee, which said "several" people were killed and injured, said an unidentified explosive device went off on a train that was traveling between two stations.
The agency that runs the subway said several stations in the northern Russian city were closed and that an evacuation was underway.
Social media users posted photographs and video from a subway station in the city center, showing people lying on the floor and a train with a mangled door nearby. Frantic commuters reached into doors and windows, trying to see if anyone was there and shouting "Call an ambulance!"
Putin was expected to hold talks with the Belarusian president later in the day.