Roseville man charged in Minneapolis shootings that injured 2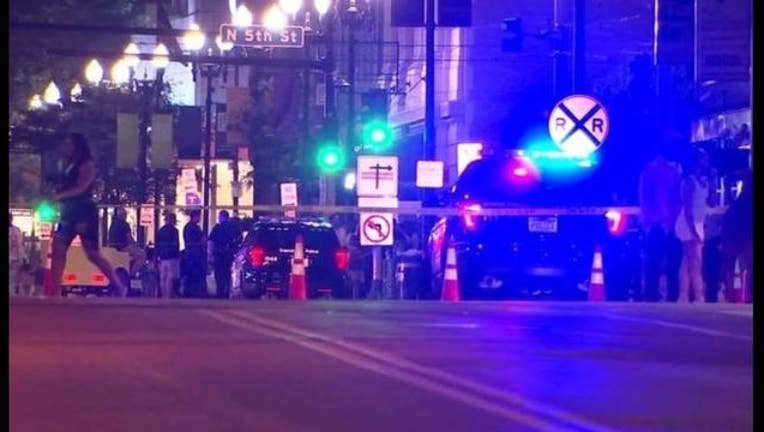 MINNEAPOLIS (KMSP) - A Roseville, Minnesota man was charged in connection with the Aug. 20 shooting that left two people injured in downtown Minneapolis.
28-year-old Travion Jacoa Jones was charged with three counts of aggravated assault and one count of possession of a firearm by a prohibited person. The Hennepin County attorney's office said it will be asking for a higher sentence, if convicted, on the grounds that "Jones' actions represented a greater than normal danger to the safety of others and the offense was committed in a particularly serious way."
At around 2 a.m. Sunday, Jones fired shots in a parking lot on the 400 block of Hennepin Avenue South.
While in the lot, Jones shoved a man, and a security guard told Jones to leave the area. The security guard sprayed mace at Jones, who then "pulled out a gun and shot the guard and then shot several other times into a crowd of people."
According to a release, a woman was shot in the foot, the man who was shoved was shot in the wrist and the scrotum, and the security guard had a bullet go through his shirt near his left armpit.
A security guard and police chased after Jones and arrested him a short distance away. They also found a gun he dropped while running.