Robert Hanssen, ex-FBI agent who spied for Soviet Union, Russia, found dead in prison cell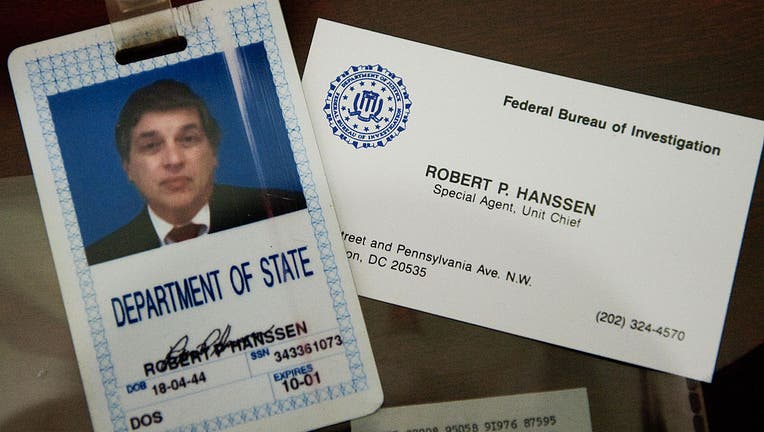 article
Robert Hanssen, the former FBI agent who was serving a life sentence for being a Soviet and Russian spy, was found dead in his prison cell Monday. 
Hanssen, 79, was found unresponsive at the Federal Correctional Complex in Florence, Colorado, around 6:55 a.m. Monday, a BOP spokesperson said. 
Responding staff initiated life-saving measures and requested emergency medical services. Hanssen was pronounced dead by outside emergency medical personnel.
The FBI has been notified. No staff or other inmates were injured.
OVERSIGHT CHAIR COMER TO HOLD FBI DIRECTOR WRAY IN CONTEMPT OF CONGRESS OVER BIDEN DOC ALLEGING CRIME SCHEME
Hanssen was sentenced in the Eastern District of Virginia to life in prison for espionage, conspiracy to commit espionage and attempted espionage. He had been in custody at ADX Florence since 2002.
Over the previous two decades, Moscow paid Hanssen with two Rolex watches and $600,000 in cash and diamonds, and it promised that $800,000 more had been deposited in a bank there on his family's behalf. The FBI also recovered $50,000 from the Russians when they arrested Hanssen in February 2001.
CLICK HERE TO GET THE FOX NEWS APP
Hanssen's spying peaked at the height of the Cold War, and officials said his activities were at least in part responsible for the deaths of at least three spies overseas. They included a Soviet Army general code-named "Top Hat," who was one of America's best intelligence sources and who was executed in 1986.
Read more of this story from FOX News.