Richfield house catches fire, displaces young family Friday night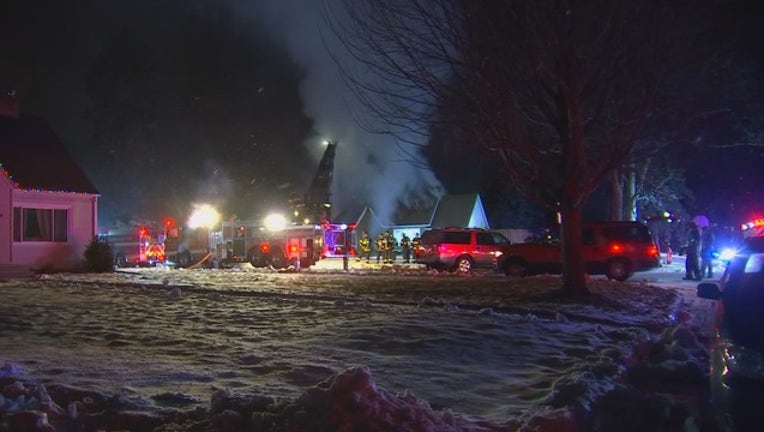 RICHFIELD, Minn. (FOX 9) - A young Richfield family was displaced Friday night after their home caught on fire.
The fire broke out at the corner of 73rd Street West and Aldrich Avenue South just before 8 p.m. Three different agencies responded to the fire.
Video from the scene shows flames and smoke, several fire trucks and at least a dozen firefighters battling the blaze.
The fire was under control around 11 p.m. but crews stayed on the scene for hours.
One firefighter sustained an injury after slipping on the ice, and three others were exposed to carbon monoxide.
The cause of the fire is still under investigation.