Reports: Cult leader Victor Barnard attempted suicide in Brazilian prison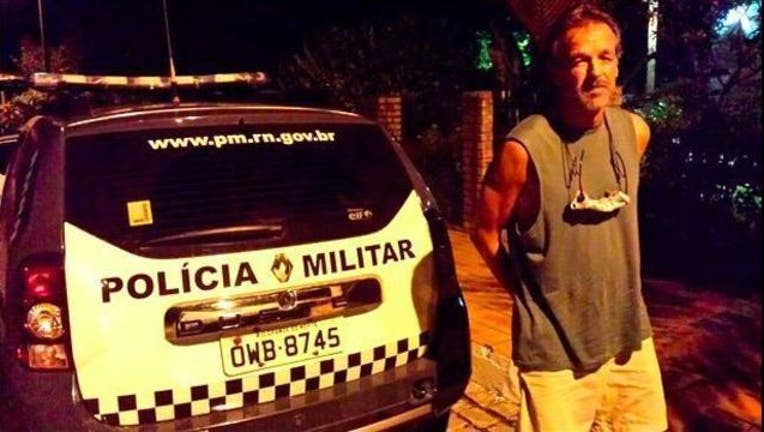 article
(KMSP) - Cult leader Victor Barnard reportedly attempted suicide in his Brazilian prison cell and has been taken to a regional hospital in Campo Grande, where he remains hospitalized in the intensive care unit, Brazilian media reports indicate.

Barnard is at the Regional Hospital of Mato Grosso do Sul. Brazilian media said Barnard tried to hang himself using bed sheets.

Almost a year to the day after the Fox 9 Investigators revealed a Minnesota cult leader had molested his young followers, Victor Barnard, 53, was captured at a home in Brazil late last February and arrested on 59 counts of sexual assault. He has been the subject of an international manhunt.

Barnard was found at a condominium in Pipa, located in Tibau do Sul. Documents, diaries, electronics, USB drives and other items were seized and taken to federal police headquarters.
Marsh Halberg and David Risk are Barnard's attorneys in Minnesota. If and when he's back in the state, they'll defend him against sex charges going back more than a decade.

Pine County prosecutors filed formal extradition orders shortly after his arrest, translating 51 counts of criminal sexual conduct into Portuguese. The case hinges on two victim-survivors, Jess Schweiss and Lindsey Tornambe, who told the Fox 9 Investigators that Barnard, the leader of their religious cult, began molesting them when they were just 12 and 13. Barnard even apparently had their parents' permission. One of the girls kept track of the encounters, with a small "x" in the corner of her calendar.
The investigation: Maidens of River Road 
The charges: Cult leader charged with molesting 'Maidens' 
The arrest: Cult leader captured in Brazil