Report: Karl-Anthony Towns signs 5-year, $190 million extension with Timberwolves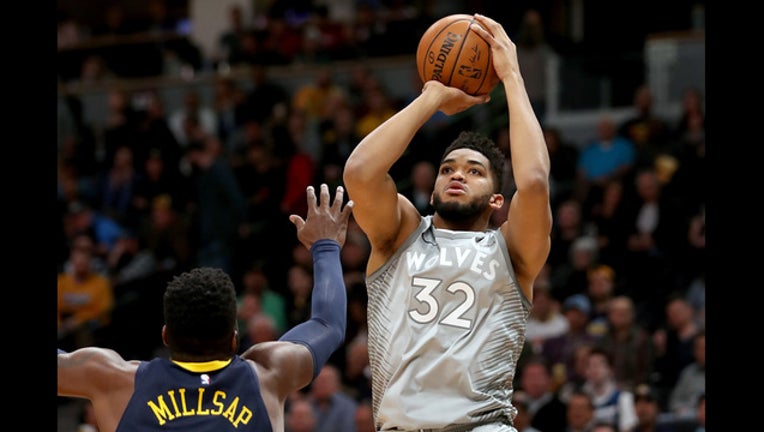 MINNEAPOLIS, Minn. (KMSP) - Karl-Anthony Towns has reportedly signed a five-year, $190 million extension to his contract to remain in Minnesota.
ESPN's Adrian Wojnarowski first reported Towns' super-maximum extension Saturday. In a statement to ESPN, Towns confirmed the news.
Towns posted a video that appeared to be related to the news on his Twitter Saturday night with the caption, "5 more."
The announcement comes just two days before the Timberwolves report for media day and training camp this week.