Rep. Ilhan Omar makes cameo in new Maroon 5 'Girls Like You' music video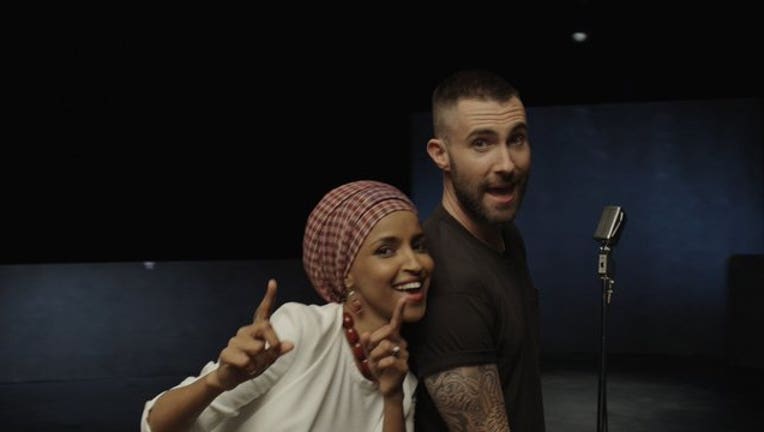 article
MINNEAPOLIS (KMSP) - In a cameo-packed music video for Maroon 5's new song "Girls Like You," featuring appearances from Ellen Degeneres, Jennifer Lopez, Aly Raisman, Sarah Silverman and many more notable women, there's one face that, for Minnesotans, stuck out from the rest. 
Minnesota Rep. Ilhan Omar joined Maroon 5 frontman Adam Levine and a number of celebrities in recording the video, which was released Wednesday and quickly worked its way up the trending charts. She appears for a brief moment around the 3:45 mark (don't blink or you'll miss it).
The DFL Rep. took to Twitter soon after to thank Levine and the other women she appeared alongside, saying that she had no choice but to say yes to the "incredible experience."
It's the latest of several high-profile appearances for the first Somali-American Muslim woman elected to office in the United States, after being featured in TIME Magazine's "Firsts" issue dedicated to trailblazing women and making an appearance on Comedy Central's "The Daily Show" with host Trevor Noah.