REI closed Black Friday, employees paid to get outside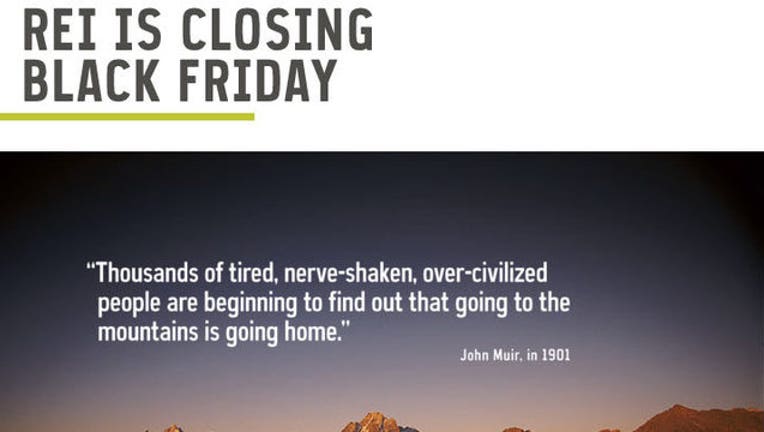 article
KENT, Wash. (AP) — Outdoor retailer Recreational Equipment, Inc., known as REI, has announced it will buck Black Friday and close its 143 stores on the Friday after Thanksgiving.
The Kent-based co-op told members the plan in an email Monday, saying instead of working they'll pay their employees on Nov. 27 to be outside.
REI also created the social media hashtag #optoutside and a website where people can share their outdoorsy plans for that day.
The National Retail Federation said fewer people shopped over Thanksgiving weekend last year due to early discounts, more online shopping and a mixed economy.
A $2 billion-a-year company, REI has been named by Fortune Magazine as one of the top 100 companies to work for.