Record number of astronaut wannabes apply to NASA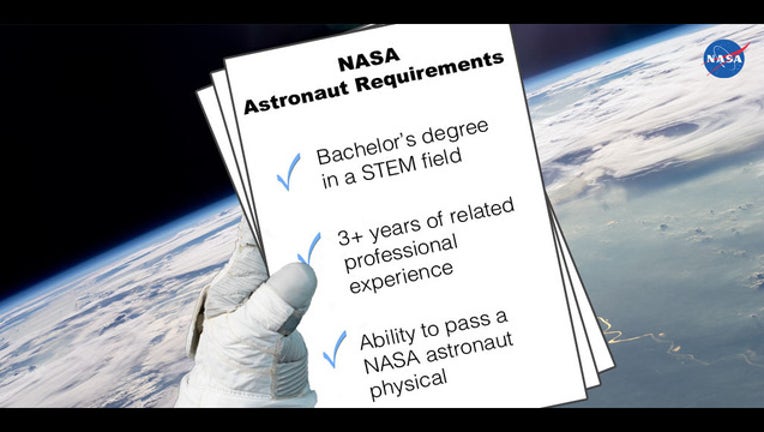 article
CAPE CANAVERAL, Fla. (AP) - Space travel never looked so good.
NASA announced Friday it received a record number of applicants — some 18,300 — for its next astronaut class. That's more than double the previous record of 8,000 for the first space shuttle astronaut class in 1978. This time, NASA hit social media hard to promote the openings.
The odds of getting picked are small; only eight to 14 Americans will be chosen. NASA expects it will take 1½ years to whittle down the list. Candidates need to be U.S. citizens with a bachelor's degree in science, math or engineering.
"It's not at all surprising to me that so many Americans from diverse backgrounds want to personally contribute to blazing the trail on our journey to Mars," NASA Administrator Charles Bolden, a former space shuttle commander, said in a statement.
Like the eight-member Class of 2013, the future astronauts will train to fly to the International Space Station on capsules under development by SpaceX and Boeing, as well as on NASA's Orion spacecraft intended for deep-space exploration. NASA aims to send astronauts to Mars in the 2030s.
The two-month application period closed Thursday. The first astronaut class was the Mercury 7 chosen in 1959.
___
Online:
NASA: http://astronauts.nasa.gov/