RECALL ALERT: TAYTULLA birth control packaging error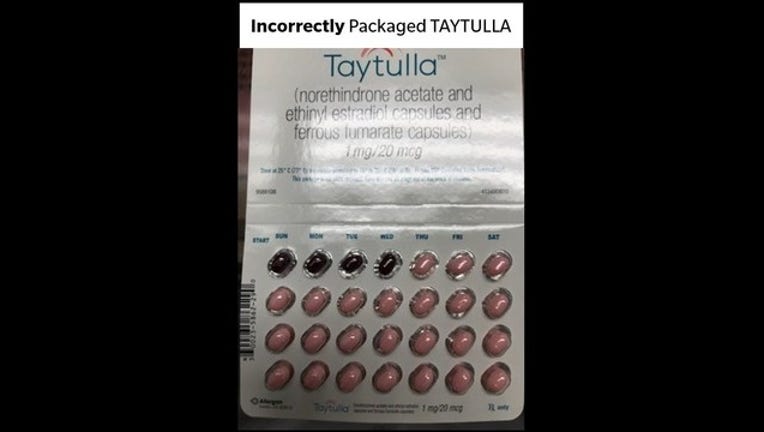 article
(KMSP) - The FDA is issuing a recall alert for the TAYTULLA birth control due to a packaging error that could result in an unintended pregnancy.
The drug company Allergan determined four placebo capsules were placed out of order in a sample pill pack. If the pills are taken out of sequence, the contraceptive may not work.
Anyone with the sample pack product with the lot #5620706 and expiration date of May 2019 is urged to contact their healthcare provider to return the product. Patients can contact Allergan at 800-678-1605.
For more information, click here.