Rare takin calf born at Minnesota Zoo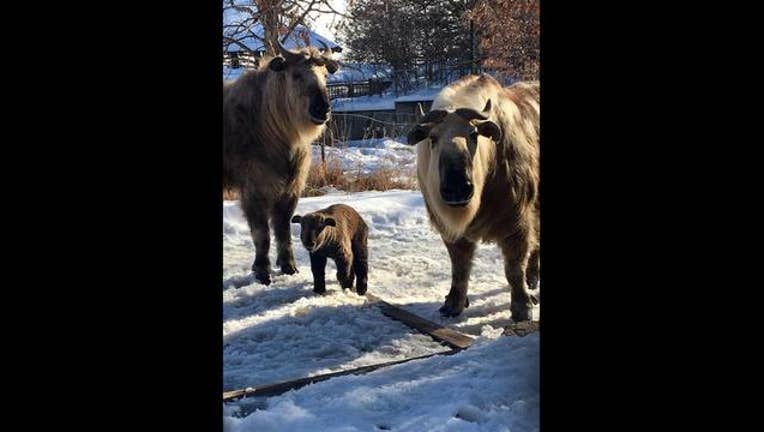 APPLE VALLEY, Minn. (KMSP) - There's another baby animal to see at the Minnesota Zoo. A rare Sichuan takin calf was born on Feb. 13, the zoo announced Tuesday. 
The calf, Ying Tou, has already made her public debut and can be seen in the takin habitat along the Northern Trail with her mom. The zoo says she is strong and doing well. 
Takins are native to the Himalayan mountains of Asia. They are considered a national treasure by the Chinese, who refer to them as "Ling Niu" or "antelope cow." 
Takins are listed as "protected" by the International Union for Conservation of Nature. A takin herd has been part of the Minnesota Zoo since it opened in 1978. Ying Tou is the 17th takin born at the zoo.