Murder suspect, possibly armed with AR-15, wanted after no-show for trial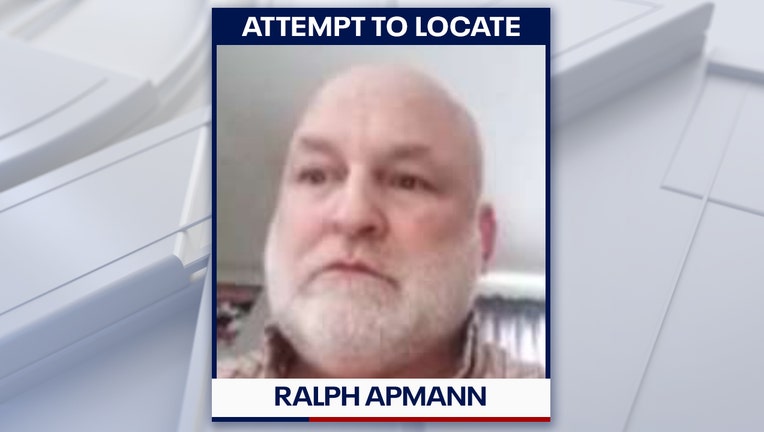 article
(FOX 9) - A man facing murder charges in connection to an alleged bar fight that turned fatal is now wanted by the Minnesota Bureau of Criminal Apprehension (BCA) after failing to make a court appearance on Monday.
The BCA and the Windom Police Department are attempting to locate Ralph Leslie Apmann, 58, who posted bail after being charged with second-degree murder in connection to a fight at the Phat Pheasant Pub, during which Apmann allegedly choked another man to death.
According to charges, on Aug. 26, 2021, at around 12:43 a.m., Windom Police Officers were dispatched to the bar on reports of an unresponsive male. 
When police arrived, they learned a male victim had been drinking in the bar, and was last seen with Apmann, before being found outside the bar dead. 
Apmann's daughter, Alexandra, told a bar employee that the victim and her dad previously were in a fight, but that the victim was alive and breathing when they left.
Apmann is now believed to be armed with a 9mm handgun and an AR-15 rifle after failing to appear for a jury trial. 
Investigators believe Apmann may currently still be in the Twin Cities metro area. 
If you see or know his whereabouts, authorities warn to not approach him, but call 911 instead.