Prince's Super Bowl halftime show recalled as best ever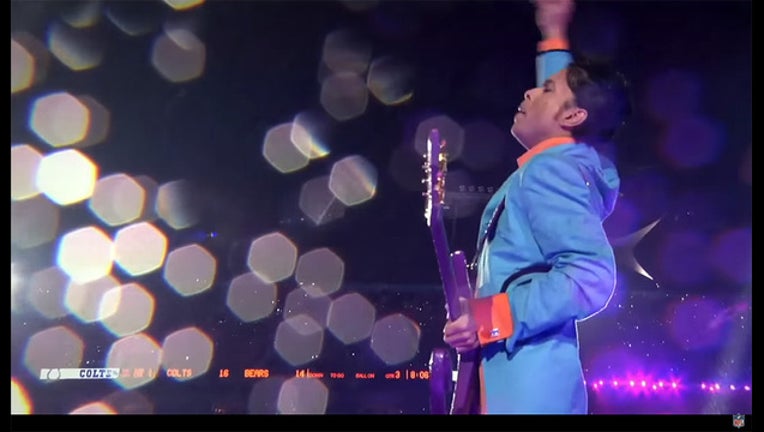 article
It's been called the greatest Super Bowl halftime show ever -- that time that Prince belted out "Purple Rain" amidst a driving Florida rainstorm.
It was Super Bowl XLI back in 2007.  Peyton Manning had led his Colts to a 16-14 halftime lead over the explosive Devin Hester and the Chicago Bears.  High winds and heavy rains had turned Miami's Sunlife Stadium into a soggy mess.  But that didn't faze Prince.  
In fact, it only seemed to help him shine.
The 12-minute set -- which included everything from "We Will Rock You" to "Let's Go Crazy" to "All Along the Watchtower" -- rocked the stadium.  But the iconic moment came when the stadium's lights went lavender, bathing the artist and his dancers in, literally, a purple rain for an unforgettable performance of "Purple Rain." 
"That was one of those times when things worked magically and all you can do is say 'Thank you,'" one of the show producers later recalled in an NFL documentary.
Last year, Rolling Stone magazine named the show the best in Super Bowl history, topping U2, Madonna, and Bruce Springsteen.
VIDEO: You can watch the performance on the NFL's YouTube Channel or below: