Priest suspended for using hoverboard during Christmas Eve Mass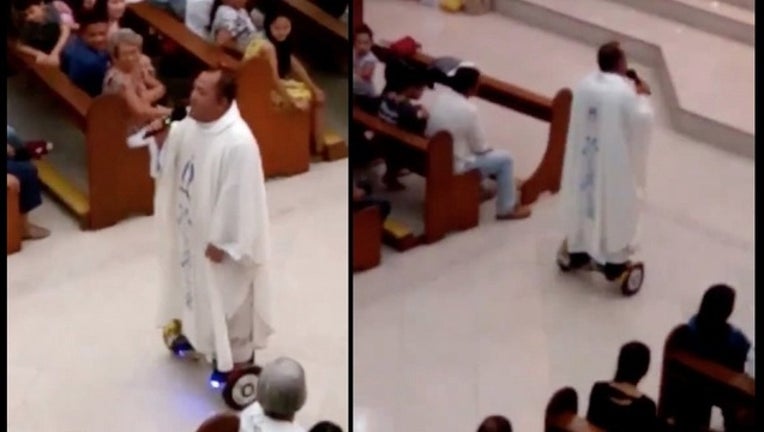 article
PHILIPPINES (FOX 32 News) - A priest in the Philippines is in trouble after using a hoverboard during Christmas Eve mass.
"That was wrong," the Diocese of San Pablo, Laguna, said in a statement.
"The Eucharist demands utmost respect and reverence. It is the Memorial of the Lord's Sacrifice. It is the source and summit of Christian life," the Diocese of San Pablo added.
The Diocese continued: "It is the Church's highest form of worship. Consequently, it is not a personal celebration where one can capriciously introduce something to get the attention of the people."
The statement continued, "The priest said that it was a wake up call for him; he acknowledged that his action was not right and promised that it will not happen again."
"He will be out of the parish and will spend some time to reflect on this past event. He would like to apologize for what happened," the diocese said.