Pregnant Detroit mom shoots woman pregnant by the same man, sheriff says
DETROIT (FOX 2) - A Detroit woman is facing charges after authorities say she shot a woman pregnant by the same man.
According to the Macomb County Prosecutor's Office, Shantonya Williamson, 26, who is pregnant, saw her baby's father in a Dodge Charger with another woman he also got pregnant near Central and Sylvan in Center Line on Sunday. Williamson, who has a 2-year-old son with the man, had the child with her in her vehicle.
Center Line police said the man got out of the car and started arguing with Williamson, who allegedly pulled out a gun and shot at the pregnant woman who was still in the Charger. The victim was wounded in the leg and drove herself to a hospital. She is expected to be OK.
Later that day, Detroit police driving by a house in the 18000 block of Greenly allegedly saw Williamson slap the man.
Williamson was arrested and charged with assault with intent to murder and fourth-degree child abuse. Her bond was set at $750,000 cash/surety.
"It's outrageous conduct," said Macomb County Prosecutor Pete Lucido. "This shooting is senseless, it is violent. And more importantly, it is dangerous to the point of death. Anybody could have died out there."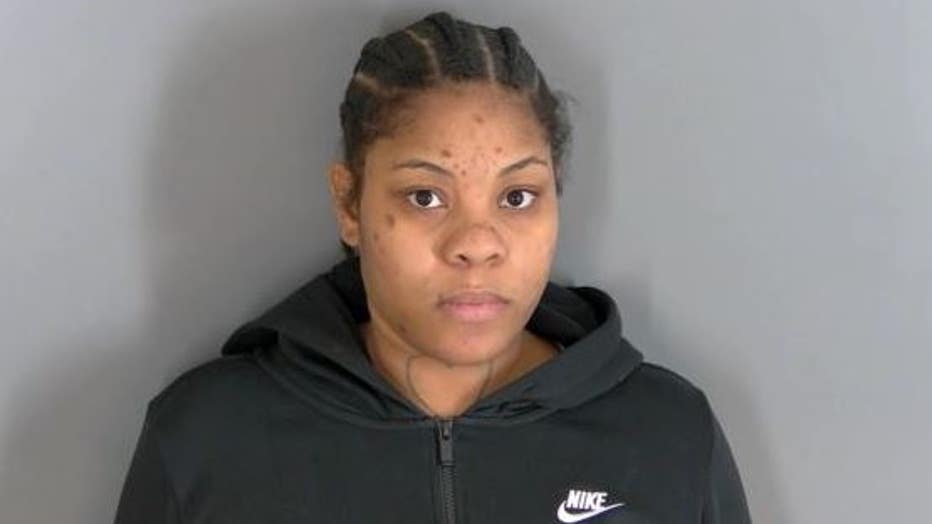 Shantoya Williamson (Macomb County Jail)