'Porknite' is this year's live pig mascot for St. Paul Saints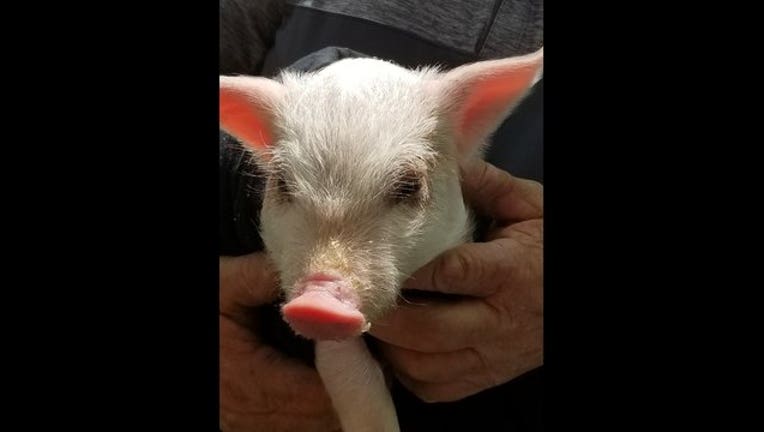 article
ST. PAUL, Minn. (KMSP) - The St. Paul Saints have their new mascot for 2018 and his name is "Porknite." 
Porknite will be the ball big for the upcoming Saints season. His name was inspired by the popular video game, Fortnite. 
"Only one can finish on top in this Battle Royale joining a distinguished list of four-legged swine to entertain Saints fans and deliver baseballs to the home plate umpire. The pig that completed this mission did so with Ninja-like skills. His name…is Porknite," the Saints said in a news release.
Porknite was chosen from more than 2,000 names suggestions submitted by Saints fans. 
The Saints have had a live pig mascot for the last 25 seasons, all with unique names. Past names included Little Red Porkette, a nod to late music icon Prince, Alternative Fats, Mackleboar, Boarack Ohama, Slumhog Millionaire and Kevin Bacon. 
Porknite will make his debut at the Saints' home opener at CHS Field on Monday, May 21.