Police seek teen charged in Columbia Heights murder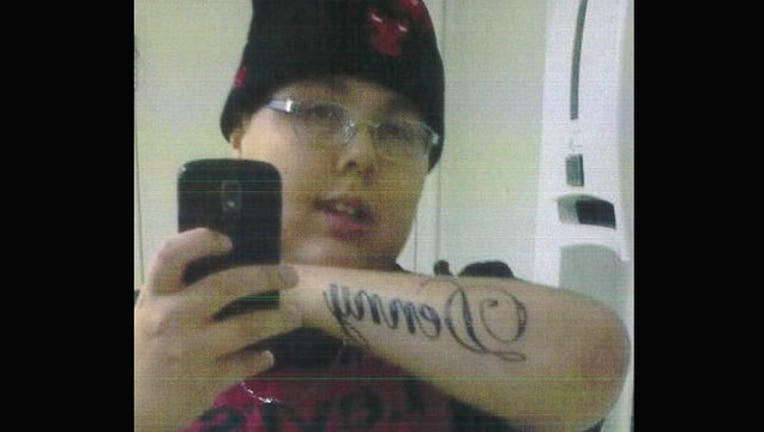 article
COLUMBIA HEIGHTS, Minn. (KMSP) - Police in Columbia Heights are looking for an 18-year-old charged with second-degree murder after an apparent shooting over the weekend.
A witness identified the shooter as high school classmate Evan Ramon Denny, who is believed to be avoiding police possibly with the help of others. Some people police have contacted said Denny told them police were after him for the "shooting of a Somali."
Police offered the following description:
"Denny is described as being a Native American male, 5 feet 8 inches tall, weighing 216 pounds with brown hair and brown eyes. Denny wears glasses, has braces and has a tattoo of 'Denny' on his right forearm."
Police urge the public to contact the Anoka County Sheriff's Office at 763-427-1212 or call 911 with any information. Do not approach Denny and use caution if he is spotted.
According to the complaint:

Police responded to 1266 Circle Terrace Boulevard on report of a shooting early Sunday morning, but by the time they arrived, friends had already transported the victim, 20-year-old Mohamud Abdiwahab Hilowle, to Unity Hospital. He was then taken to North Memorial Hospital where he was pronounced dead.

Two men who brought Hilowle to Unity Hospital told police he picked them up earlier in the evening and said he had to go to the home on Circle Terrace Boulevard. Hilowle left them behind in the car, then the men said after about 15 minutes they heard multiple gunshots and saw people leaving the house. The pair saw Hilowle wasn't one of them and found him inside with multiple gunshot wounds and took him to the hospital.