Police: Man stabbed on Mystic Lake Casino floor early Thursday morning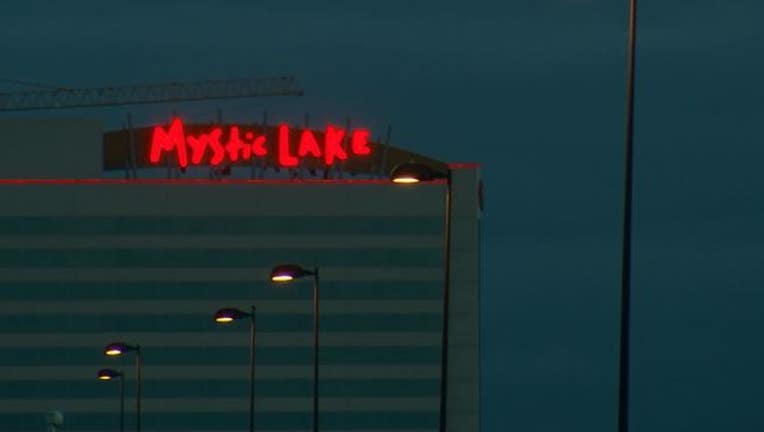 PRIOR LAKE, Minn. (FOX 9) - Prior Lake Police say a man was stabbed early Thursday morning on the floor of Mystic Lake Casino.
Officers responded to the casino at 2 a.m. about the stabbing. Upon arrival, officers found one male victim with a stab wound to his abdomen. The injuries were non-life threatening.
Prior Lake Police Chief Booker Hodges said the two males involved in the incident had known each other previously and came into contact with one another at the casino. One man reportedly asked the other if he had money to spare, which the other said he did not.
Then, the suspect hugged the victim and stabbed him in the abdomen in the process.
The suspect fled the scene, but was arrested in his hotel room at the casino shortly afterward.