Police investigate pair of robberies on U of M campus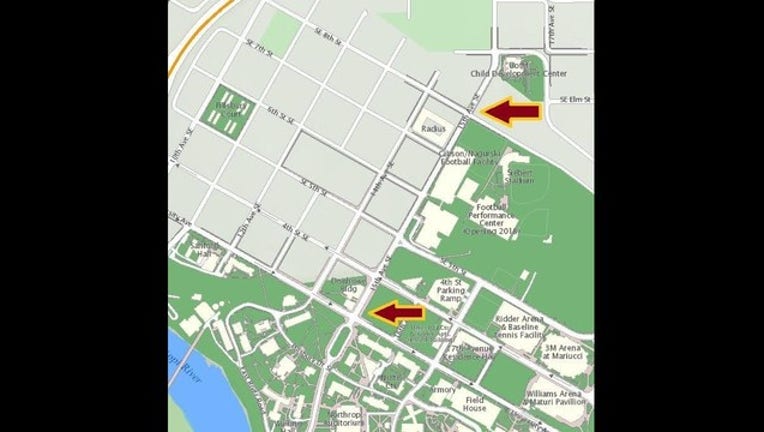 article
MINNEAPOLIS (KMSP) - The University of Minnesota released a timely warning message after two robberies on campus early Sunday morning left one student with minor injuries after an altercation with the suspect. 
Police described the suspect as a juvenile black male around 5-foot-5, with a light build and dark clothing. 
According to the report, the suspect grabbed a student's cell phone just after midnight Sunday morning. The student attempted to grab their phone back and suffered minor injuries in the ensuing altercation.
Just after the short fight ended, the suspect attempted unsuccessfully to take another woman's purse before leaving the scene, police said.
Authorities later received a report of a similar incident near the corner of 15th Avenue SE and 8th Street SE just a half hour prior, with the suspect arriving and leaving in a black SUV with a group of people inside.
Anyone with information on the incidents is encouraged to call Minneapolis Police at 612-692-8477.