'Atari' speed sign showing high scores taken down despite creativity: Rosemount PD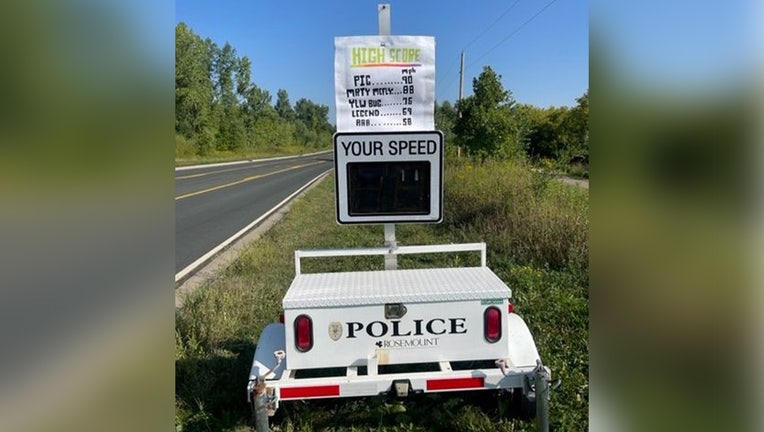 article
ROSEMOUNT, Minn. (FOX 9) - A sign used to deter speeding drivers was found with an unsanctioned addition to it in Rosemount.
According to a Facebook post by the Rosemount Police Department, someone added the "top score" sign to above its speed meter, which was eventually taken down Wednesday.
Although the department says it "chuckled a bit," according to the post, the sign has since been taken down – at which point police found an address on a shipping label believed to be for the creative culprit.
According to police, the department believes it might have been modeled after the "Super Bug" driving-based game after noticing it had "PIG" as the top score (perhaps referencing that cops always win such driving competitions).
The department notes that "all kidding aside," the speed signs are posted for a variety of safety reasons, including deterring speed and gathering data, with this one, in particular, the result of resident complaints about speeding in the area.