PHOTOS: Minnesota-bound plane crashes in Wisconsin, killing one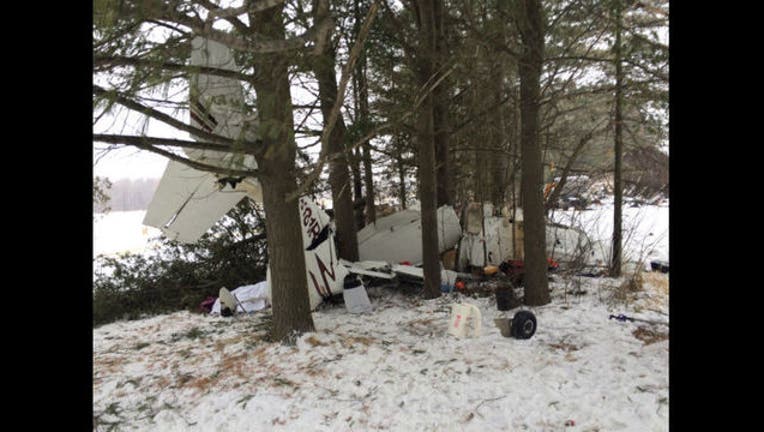 article
Just after 10:30 a.m. this morning, a Minnesota-bound Cessna 182L fixed wing single-engine plane crashed in rural Hoard, Wisc., killing a passenger.
James Hirsch, chief deputy of the Clark County Sheriff's Office, tells Fox 9 that the pilot was able to walk away from the scene and call 911. Another passenger suffered non-life threatening injuries.
The plane had taken off from Menominee, Mich., and was destined for Litchfield, Minn.
A Clark County press release notes that "it's believed weather was a factor in the accident." The pilot apparently tried to make an emergency landing on a road, but during the attempt, "a wing caught a tree alongside the north shoulder and caused the plane to enter [a] ditch and crash into several other trees."
According to the AP, the pilot reported that the plane's wings began icing up around 8,000 feet in the air, so he started circling the area looking for a spot to land.
Names of the victims aren't yet being released, authorities say.
Here's the plane's flight path:
-- Seth Kaplan contributed to this report