PHOTO: Young bear squeezes head through Idaho man's cat door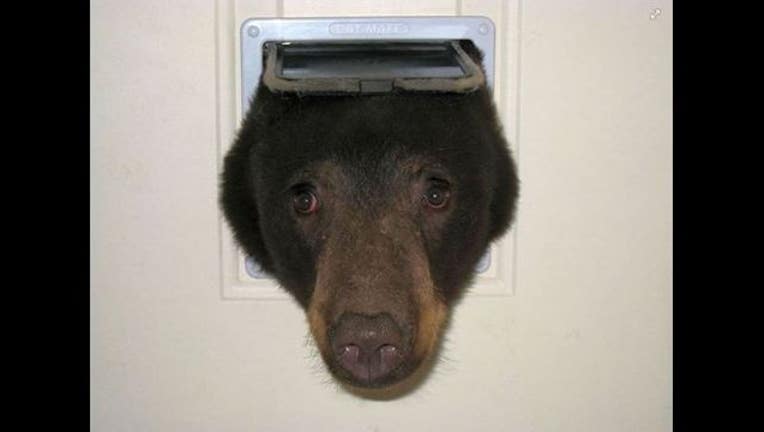 SANDPOINT, Idaho (KMSP) - A young bear tried to sneak into an Idaho man's home on Thursday night, making for a hilarious photo with his head squeezed through the small cat door. The picture, captured in his front entry, is now getting national attention.
Doug Harder, who lives near Schweitzer Mountain in Idaho, said this is not his first run in with bears at his home.  In May, he watched from his living room as a bear and two cubs climbed up the side of his condo onto his second floor deck to eat birdseed.
While on vacation last week, he got another surprise when a bear had broken in and left the sliding glass door cracked open. He said the bear ate some of his food and defecated on his carpet.
"He likes flour, brownie mix, Toblerone and went all the way to the back bedroom for a can of Pepsi," Harder said. "It took about two hours with a carpet cleaner to clean it up."
Harder said he closed the door but the bear came back on Thursday, which is when he snapped the pictures of it poking its head through the cat door.