PHOTO: Vehicle engulfed in flames on I-94 in Minneapolis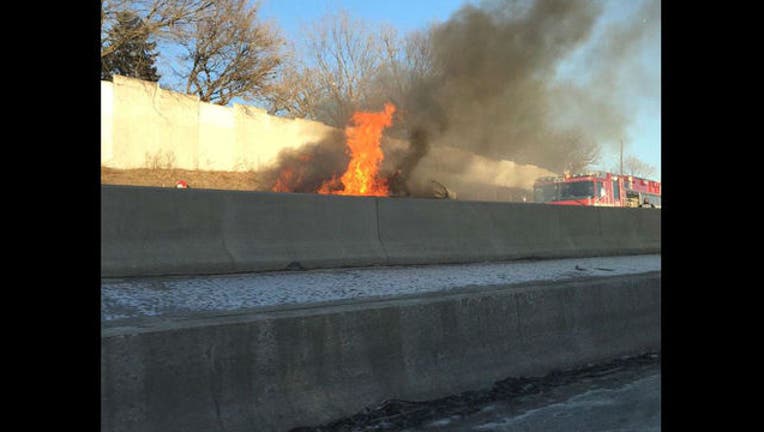 article
This afternoon, a car was engulfed in flames on westbound Interstate 94 in Minneapolis just west of Highway 280.
The photo of the scene to the right was snapped by a motorist headed the opposite direction.
State Patrol spokesperson Tiffani Nielson?says the wreck occurred after a vehicle experiencing "a possible mechanical problem" began to fill with smoke.

The driver, unable to see, crashed into another vehicle. The blaze ensued, though it's not clear whether it was caused by the mechanical problem or the impact of the vehicles colliding.

Both drivers were taken to Regions Hospital and treated for non-life threatening injuries, Nielson says, adding that traffic along westbound I-94 is once again flowing freely.