Original Deep Fried Cheese Curds stand won't return to Minnesota State Fair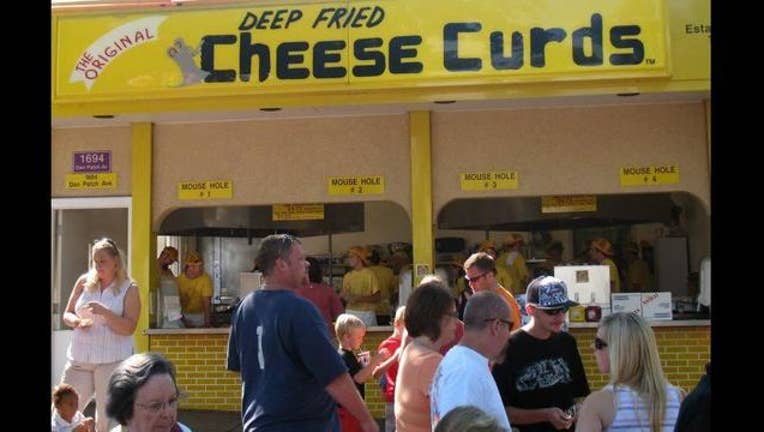 article
ST. PAUL, Minn. (KMSP) - The Original Deep Fried Cheese Curds is officially moving on from the Minnesota State Fair.
In a letter posted online Tuesday, Tom Mueller, the son of co-owners Dick and Donna Mueller, announced the stand would not be returning to the fair in August.
Tom had hoped to continue running the stand after his parents announced they were retiring earlier this year.
Jerry Hammer, the State Fair's general manager, said the Original Deep Fried Cheese Curds stand is actually owned by two families who have a business partnership. After Dick and Donna announced they were retiring, both Tom and the other family submitted separate applications to be new vendors for the space. 
Hammer said the fair did not want to get in the middle of any conflicts between the two owners, so they decided to go in a different direction for the site. 
In his letter, Tom said he recently met with fair officials to see if they would change their minds, but they said they could not reverse the decision.
It now appears the fair is heading in the direction of bacon. 
Big Fat Bacon, who currently operates a stand elsewhere at the fair, will be moving into the space, a State Fair spokesperson confirmed on Tuesday.
Mueller thanked fairgoers for their support in trying to save the curds. He said he hopes to carry on the tradition of serving Original Deep Fried Cheese Curds "somehow, somewhere."