One dead after crash near Ham Lake, Minn.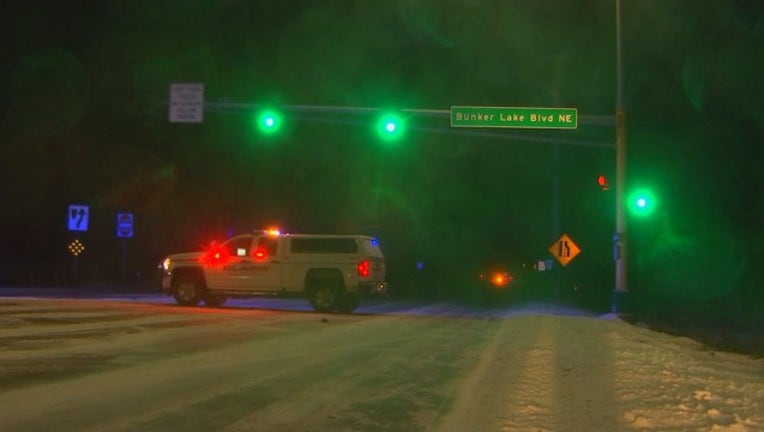 article
HAM LAKE, Minn. (KMSP) - One person was killed in a crash near Ham Lake Monday night, according to the Anoka County Sheriff's department. 
It was just the second serious incident on a treacherous day for motorists due to freezing rain and a light dusting of snow, with one other traffic death coming from a crash near Duluth, Minn.
Authorities were called to the scene of a three-car crash on Lexington Avenue NE near the intersection of 146th Avenue NE just after 8:00 p.m. Monday night. One man was pronounced dead at the scene, with three others extricated from their vehicle and taken to the hospital with non-life threatening injuries.
388 crashes total were reported around the state Monday, with 244 vehicle spinouts and seven jackknifed semis. 
"The road conditions are very slippery," said Sgt. Joshua Hammer of the Anoka County Sheriff's Office.
The incident remains under investigation.