Ohio residents kept out as officials monitor air from derailed train wreckage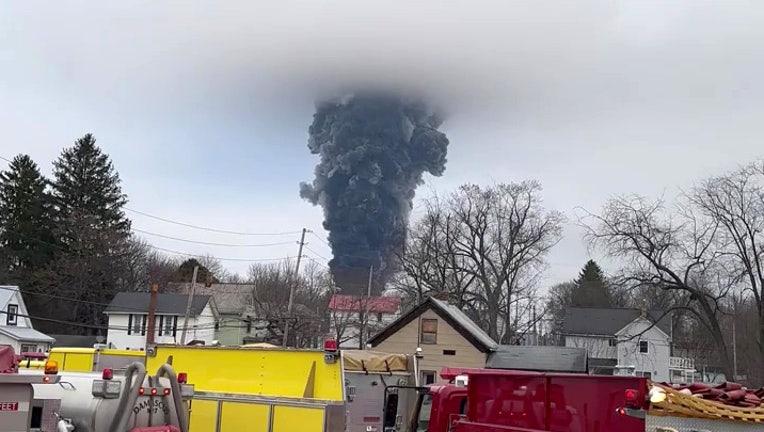 article
EAST PALESTINE, Ohio - Ohio Gov. Mike DeWine said Tuesday that it's unclear when evacuated residents in East Palestine will be able to return home, after a controlled release Monday of toxic chemicals from cars that were part of train derailment last week.
Local authorities released and burned toxic chemicals from the wreckage of the train. Residents near the site, close to the Pennsylvania line, were ordered to leave because of the risk of death or serious injury from toxic fumes.
DeWine told "Fox & Friends" on Tuesday morning that officials are closely monitoring the air quality outside the immediate area and that it's "so far, so good." Ohio National Guard members wearing protective gear are expected to be sent into the area closer to the site with sensors to check the air, he said.
Residents just outside the evacuation zone in East Palestine and in neighboring Beaver County, Pennsylvania, were urged to shelter in place and stay indoors as a precaution.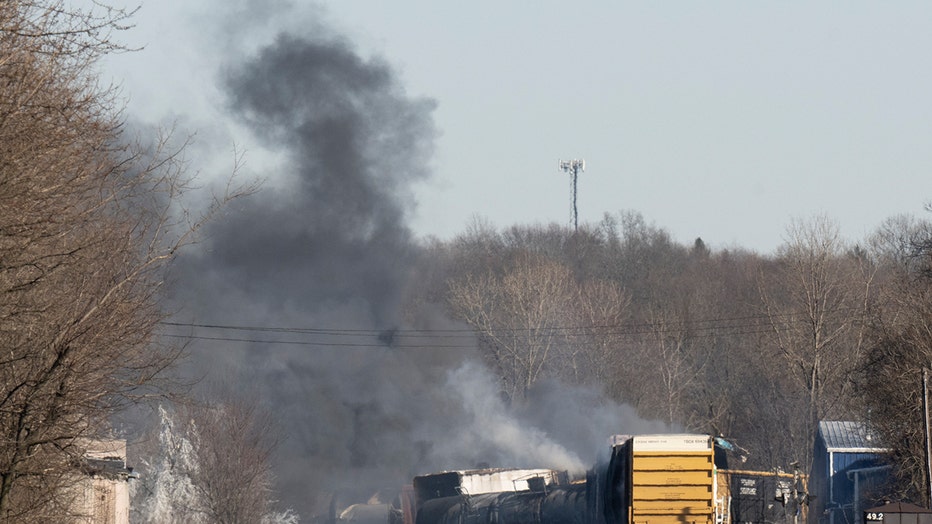 Smoke rises from a derailed cargo train in East Palestine, Ohio, on February 4, 2023. (Photo by DUSTIN FRANZ / AFP) (Photo by DUSTIN FRANZ/AFP via Getty Images)
The controlled burn of the toxic chemicals would send phosgene, a highly toxic gas that was used as a weapon in World War I, into the surrounding area. 
The train derailment and resulting large fire prompted an evacuation order and a declaration of a state of emergency in East Palestine last week.
Footage, filmed by Elizabeth Parker Sherry on Feb. 3, shows large plumes of smoke wafting over the city as emergency services attend the scene.
About 50 cars derailed in East Palestine as a train was carrying a variety of freight from Madison, Illinois, to Conway, Pennsylvania, rail operator Norfolk Southern said in a statement Saturday. There was no immediate information about what caused the derailment, but no injuries were reported.
Norfolk Southern said the train was carrying more than 100 cars, 20 of which were classified as carrying hazardous materials, defined as cargo that could pose any kind of danger "including flammables, combustibles, or environmental risks."
This story was reported from Los Angeles. The Associated Press and Storyful contributed.