Officers find body in lake after overnight police pursuit ends in Maple Grove, Minn.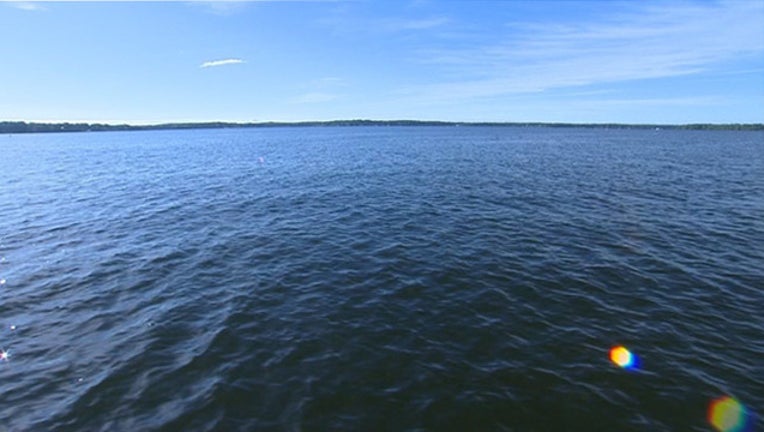 article
MAPLE GROVE, Minn. (FOX 9) - A body was found in water after a police chase in Hennepin County overnight that ended along a lake in Maple Grove.
In a release, Corcoran police say they were tracking a police chase in the nearby city of Rogers around 11:30 p.m. Thursday when the suspect was able to get away from Rogers police, driving at a high rate of speed on I-94 near Highway 610.
Officers in Corcoran say they later spotted the suspect vehicle on County Road 30, again traveling at a high rate of speed. At one point, police say, the vehicle veered towards a Corcoran police cruiser, nearly hitting an officer. Police again tried to pull the suspect over, but say the driver kept going.
Officers from departments in Corcoran, Rogers, and Dayton took part in the pursuit, which went back towards Rogers, and eventually into Maple Grove. In Maple Grove, the police department terminated the chase after losing sight of the vehicle.
At that point, officers began searching in the city for the vehicle. It was located abandoned on Fish Lake Road near Cedar Island Lake in Maple Grove. As officers searched for the driver, they say they heard two calls for help coming from the lake.
Police began searching with flashlights for the person while calling in help from Hennepin County Water Patrol, Maple Grove Fire, and air assistance from Minnesota State Patrol.
Just after 5 a.m., officers found a body near the area where the calls for help came from.
We're told the Hennepin County Medical Examiner's Office is working to make an identification for the suspect. At the same time, the Corcoran Police Department and Hennepin County Sheriff's Office will conduct separate investigations into the chase.
Police did not disclose what exactly sparked the chase but said the vehicle was believed to be involved in "suspicious activity" in Rogers.