Oakdale principal died of self-inflicted gunshot wound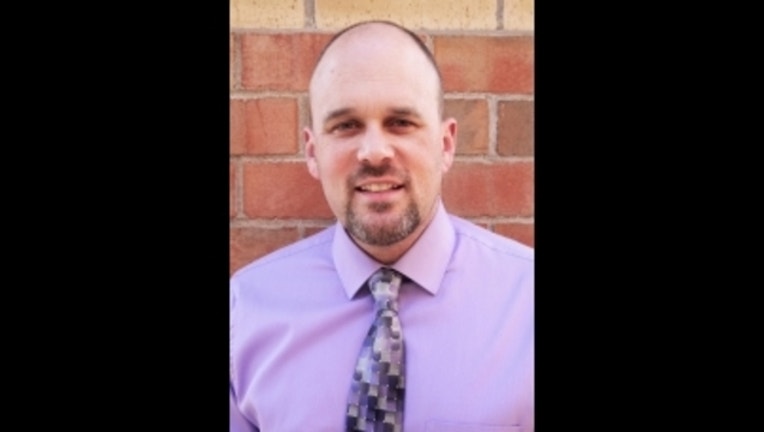 article
WOODBURY, Minn. (KMSP) - A Woodbury School Board member and principal of a middle school, who was found dead in a Woodbury park on Wednesday, died from a self-inflicted gun shot wound, according to a preliminary report from the Ramsey County Medical Examiner.
45-year-old Joe Slavin had been on the school board since 2015 and worked as an educator since 1996. He was currently a principal at Skyview Middle School in Oakdale.
His body was found in Carver Lake Park.
"This is a very difficult time for everyone who knew Mr. Slavin," said Michell Okada, Public Information Officer for Woodbury. "The family is grateful for the outpouring of support, asks that everyone is respectful of their privacy as they grieve this sudden loss."
The investigation will stay open until all the medical reports are finalized, which could take eight weeks.
RELATED: Woodbury School Board member and beloved principal found dead in area park
Help is available
The National Suicide Prevention Lifeline number is 800-273-8255. The hotline has trained staff available 24/7 to help those in crisis. Everyone can play a role in preventing suicide by being aware of the warning signs of suicidal behaviors:
- Talking about wanting to die; feeling hopeless, trapped, or in unbearable pain, being a burden to others
- Looking for a way to kill oneself
- Increasing the use of alcohol or drugs
- Acting anxious, agitated, or reckless
- Sleeping too little or too much
- Withdrawing or feeling isolated
- Showing rage or talking about seeking revenge
- Displaying extreme mood swings.
What you can do
If you believe someone is at risk of suicide:
- Ask them if they are thinking about killing themselves. (This will not put the idea into their heads, or make it more likely that they will attempt suicide.)
- Call the U.S. National Suicide Prevention Lifeline at 800-273-TALK (8255).
- Take the person to an emergency room or seek help from a medical or mental health professional.
- Remove any objects that could be used in a suicide attempt.
- If possible, do not leave the person alone.
Resources
http://www.actionallianceforsuicideprevention.org/NSSP
http://www.suicidepreventionlifeline.org