NWS: 16 tornadoes touched down in Wisconsin on Tuesday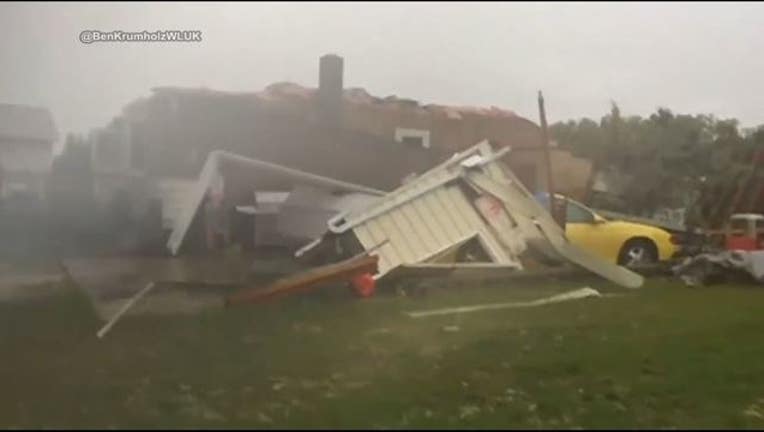 article
(KMSP) - A total of 16 tornadoes hit east central Wisconsin Tuesday, according to the National Weather Service.
Tornadoes touched down Calumet, Manitowoc, Dodge, Fond du Lac, Green Lake, Marquette and Sheboygan counties. Of the 16 tornadoes, eight started in Fond du Lac County.
While the tornadoes uprooted some trees and damaged some buildings, no one was injured.
The majority of the tornadoes were determined to be EF-1 tornadoes, but an EF-2 was recorded in Dodge County. It touched down just west of Brownsville and stayed on the ground for nearly four miles, reaching wind speeds up to 125 miles per hour.
In addition to the tornadoes, many communities are still recovering from heavy rains that caused flooding. Some areas have seen up to 14 inches of rain in the past two weeks.
Governor Scott Walker has declared a statewide state of emergency.