Now hiring: Ramsey County seeking someone to do dirty work during autopsies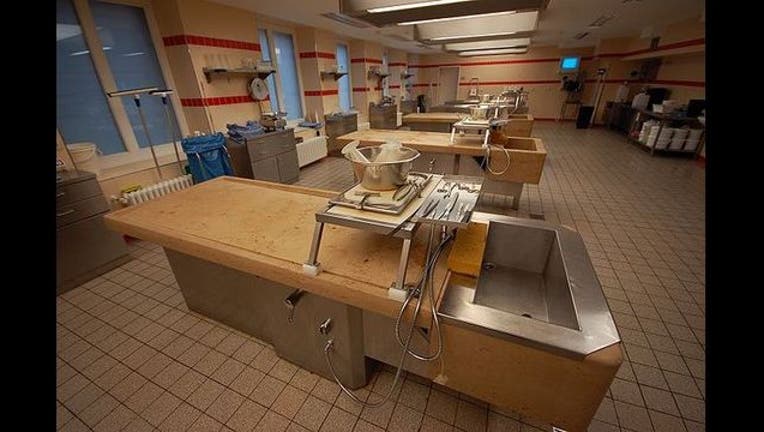 article
Hey, somebody has to do it.
A new job posting on Ramsey County's job board is for a "Forensic Technician" -- aka, the person who does the dirty work during autopsies.
The gig pays decently -- between $17.35 and $25.47 hourly -- but it isn't for the faint of heart. 
"Examples of Work Performed" include the following:
-- Removing internal organs for pathological examinations
-- Collecting tissue and body fluid samples
-- Removing jaws and teeth for identification purposes
-- Removing foreign objects or projectiles and transporting the samples to the proper laboratory for further study
-- Disposing "anatomical waste"
-- Processing bodies upon intake by taking height and weight measurements
-- Returning internal organs to body cavities and sewing shut incisions
Ramsey County isn't hiring just anyone -- the right candidate will have a high school diploma and "some experience handling bodies in a morgue, mortuary, or equivalent experience with deceased individuals," the post says.
If you have "equivalent experience with deceased individuals," Ramsey County deputies might be interested to hear more about it. Otherwise, if you're interested in applying, click here.
-- Hat-tip: Frederick Melo
-- Photo credit: Ralf Roletschek