'No one wants the invite anyway': Lebron James, Steph Curry agree on no White House trip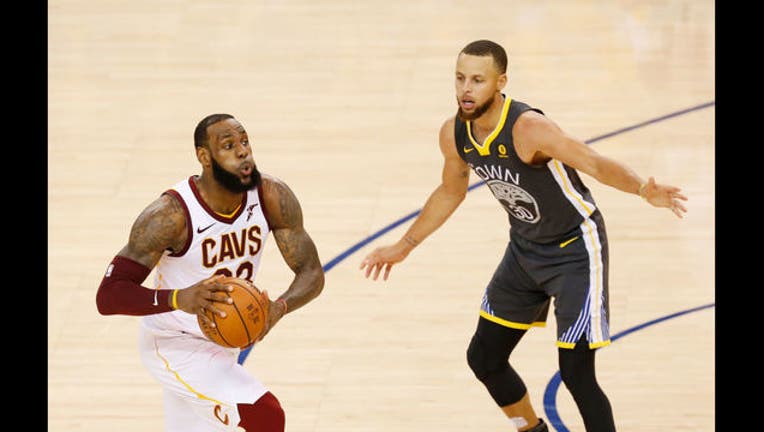 article
LeBron James and Steph Curry may be fierce opponents on the basketball court.
But the pair do agree on this: No matter who wins the NBA finals, the Cleveland Cavaliers or the Golden State Warriors, no one wants to go to the White House to meet President Donald Trump.
At a news conference on Tuesday, James told reporters, "I know no matter who wins this series, no one wants the invite anyway. It won't be Golden State or Cleveland going." Last fall, James called the president a bum on Twitter, sticking up for Curry, who had said that if it were up to him, the Warriors would skip meeting Trump after last year's championship win against the Cavaliers. 
Taking the podium next, Curry said, "I think I agree with 'Bron, I'm pretty sure the way we handled things last year, we'll stay consistent with that."
The players' comments come a day after Trump called off the Philadelphia Eagles scheduled trip to the White House, citing the ongoing NFL kneeling controversy.
The Warriors and Cavaliers face off Wednesday night in Game 3 of the Finals in Cleveland. The Warriors are up 2-0.