Nielsen says 15.3 million watched Democratic debate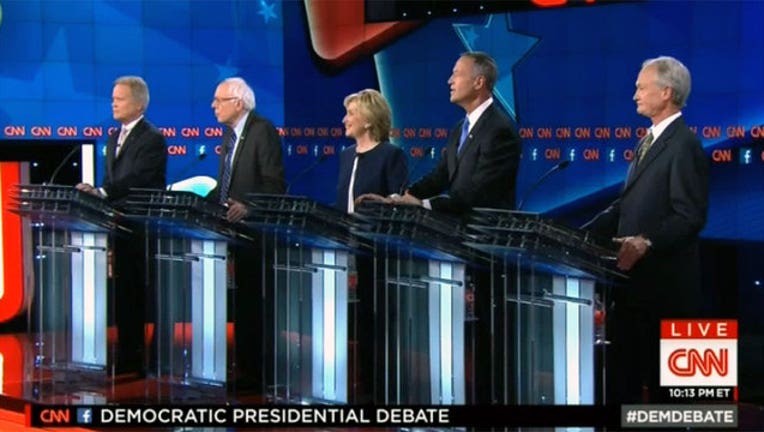 article
NEW YORK (AP) - They aren't quite Trump numbers, but the 15.3 million people who watched the Democratic presidential debate on CNN was still the biggest TV audience ever for a Democratic debate.
The Nielsen company said Tuesday's debate audience exceeded the 10.7 million people who watched Hillary Clinton and Barack Obama debate on ABC in April 2008.
Buoyed by the television-friendly candidacy of Donald Trump, the two Republican presidential debates were record-setters. The first debate, on Fox News Channel in August, was seen by 24 million viewers and the second, on CNN last month, had 23.1 million viewers.
CNN also showed the Democratic debate online, with usage peaking at 980,000 concurrent streams.
The point in the debate where Bernie Sanders said he'd had enough of talk about Clinton's emails was the most-watched moment for DVR users who rewound to see it over, according to the digital video recorder maker TiVo.
Besides Trump, one clue to the lower ratings for Democrats may be the audience composition. The research firm Samba TV noted that 48 percent of the people who watched the Democratic debate said they'd seen at least one of the Republican candidates' forums. Meanwhile, only 21 percent of the Republican debate audience tuned in to watch the Democrats, the company said.
The debate also stacks up well compared to television entertainment. The Democrats drew more viewers on CNN Tuesday than a number of popular shows, including last week's episodes of "Empire," ''The Voice" and "The Walking Dead."