New Facebook 'legacy contact' allows social media immortality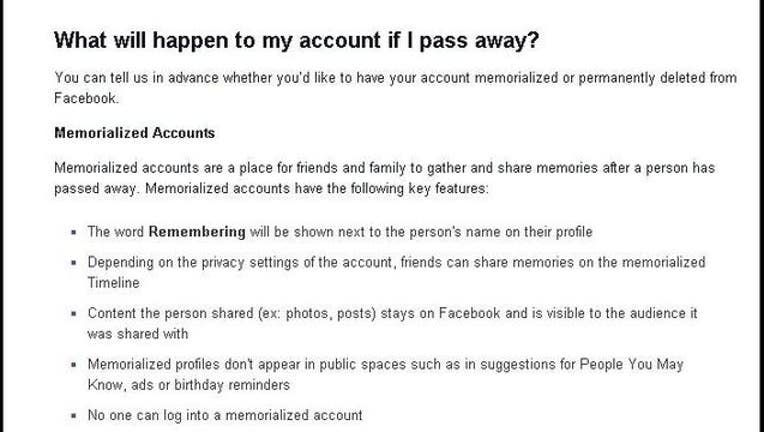 article
Facebook announced Thursday that they've created an option for users to designate someone to run your Facebook "memorialized account" after you die -- they call this person a "legacy contact."
According to Facebook officials, your legacy contact will be able to share a final message on your behalf or provide information about a memorial service on your page. He or she will also be able to respond to new friend requests, and update your profile picture and cover photo.
"Memorialized accounts are a place for friends and family to gather and share memories after a person has passed away," Facebook said on their site.
There are certain things that your legacy contact cannot do however. He or she will not be able to log into your account, remove or change past posts or photos, read messages you've sent to other friends, or remove any of your friends.
The word "remembering" will be shown next to the person's name on their profile. Depending on the privacy settings of the account, friends can share memories on the memorialized timeline.
For more information on memorialized accounts click here.