New details, schedule unveiled for 2015 Holidazzle in Loring Park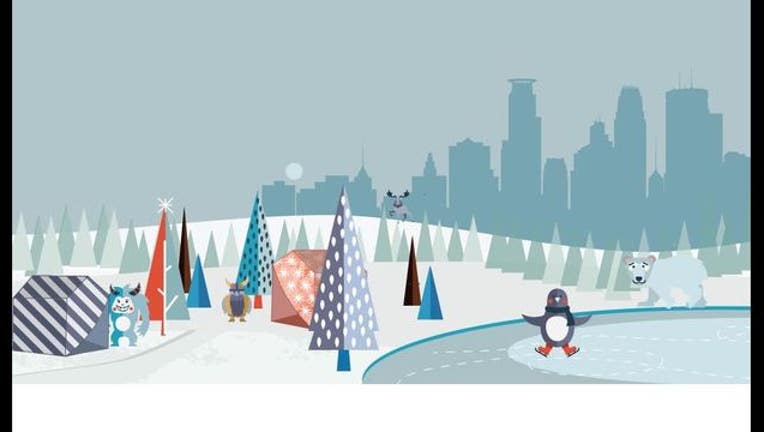 article
MINNEAPOLIS (KMSP) - Among new details announced Wednesday for this year's Holidazzle is a free outdoor skating rink in Loring Park that will open Nov. 27. Construction of the downtown Minneapolis rink begins this week.
The 2015 Holidazzle will take place in Loring Park due to the current remodel of Nicollet Mall. All activities will be free of charge, with no admission fee this year.
"This year's Holidazzle will highlight stories of local people, products and places that showcase the food scene, arts, active lifestyle, local entertainment and community groups that make our city special," Leah Wong, Minneapolis Downtown Council, said.
In addition to the outdoor skating rink, activities include visits from Santa Claus, musical performances from bands and choirs, weekly movies featuring holiday classics, themed days, giveaways, and more.
Opening Ceremony
A Holidazzle Ceremonial Opening will take place Friday, Nov. 27 at 6:30 p.m.  The event will include a musical performance by longtime Holidazzle participants MN Chorale, brief comments from local leaders, fireworks, and free activities for all ages.
Vendors
With an emphasis on local Minnesota products, vendors include Kramarczuk's sausages, Fulton Brewery beer, Käthe Wohlfahrt holiday ornaments, Holidazzle Love Your Melon hats, Minnesota Awesome t-shirts, and Barkley's Bistro dog treats.  More will be announced throughout November.
Schedule of Events
November 27 - December 20
Thursdays through Sundays
Thursdays & Fridays from 5 p.m. – 9 p.m.
Saturdays & Sundays from 11a.m. – 9 p.m.
Fireworks
Friday, November 27 | Part of Ceremonial Opening, 6:30 PM
Sunday, December 20 | 6:30 PM
Meet Santa Claus
Friday, November 27 (5 pm – 9 pm) | Thursday, December 3 (5 pm – 9 pm)
Thursday, December 17 (5 pm – 9 pm) | Friday, December 18 (5 pm – 9 pm)
Saturday, December 19 (11 am – 9 pm) | Sunday, December 20 (11 am – 9 pm)
Movie Nights
Classic holiday movies in the Winter Wonderland:
Friday, November 27 | 7 pm: Elf
Sunday, November 29 | 5 pm: It's A Wonderful Life
Sunday, December 6 | 5 pm: Frozen
Sunday, December 13 | 5 pm: Home Alone
Sunday, December 20 | 5 pm: Polar Express
For more information, visit www.holidazzle.com