Nevada DMV catches fugitive who escaped Minnesota prison 25 years ago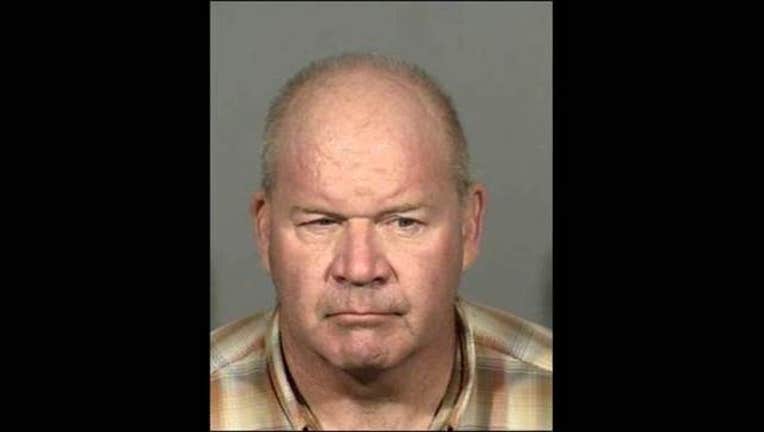 article
LAS VEGAS (KMSP) - A career criminal who escaped from a federal prison in Minnesota in 1992 and had been a fugitive for 25 years was finally taken into custody last month after trying to renew his driver's license in Nevada.
Robert Frederick Nelson, 64, was arrested by investigators from the Nevada Department of Motor Vehicles' Compliance Enforcement Division. Nelson applied for a renewal of his Nevada identification card on June 5, 2017. But DMV investigators withheld the card after their facial recognition system showed the same person had previously held a Nevada driver's license in the name of Craig James Pautler.
Nelson committed a string of violent felonies in Nevada after he escaped from the Federal Medical Center prison in Rochester, Minnesota in 1992. DMV investigators found Nelson had a string of felony convictions under both names. He was arrested June 20 at the Decatur DMV office in Las Vegas on charges of failing to register as a felon and an outstanding traffic warrant. Fraud charges relating to the false identity of Craig Pautler were added later.
Nelson was booked into the Clark County Detention Center.  The Federal Bureau of Prisons pursued extradition and Nelson was released into the custody of the U.S. Marshals on July 3.  He will serve his remaining sentence and additional time for his escape 25 years ago. The Nevada charges were dismissed to facilitate the extradition.
While investigating the Nelson and Pautler identities, DMV investigators discovered Nelson was arrested by the Secret Service in the late 1980s on multiple counterfeiting charges. After his escape from the Minnesota prison, Nelson quickly assumed the identity of Craig Pautler, obtaining a Nevada commercial driver license. Under his new identity, Pautler began a violent criminal history including multiple robberies with a deadly weapon, possession of stolen property, burglaries and another escape from a Nevada holding facility with the use of a weapon.
At some point during the mid-2000s, Nelson assumed his original identity. He obtained a Nevada ID card under his real name in 2013.