More than 300 flights cancelled at MSP Airport during winter storm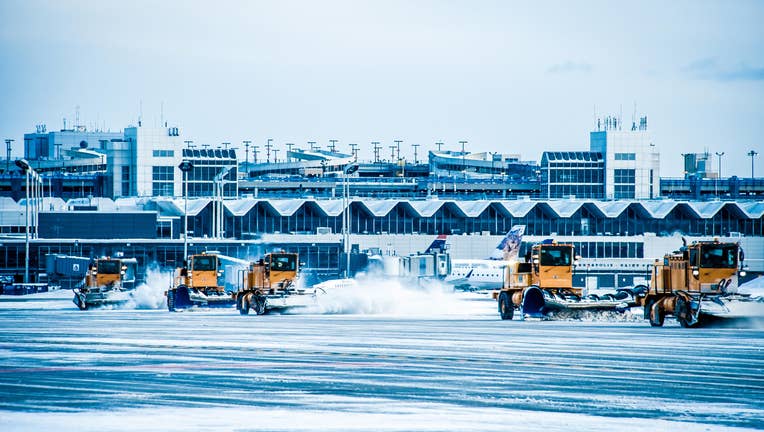 article
MINNEAPOLIS (FOX 9) - More than 300 flights were cancelled at Minneapolis-St. Paul International Airport Wednesday as a winter storm pounded the Twin Cities area. 
According to flight tracking data from FlightAware.com, 110 flights were delayed at MSP Airport Wednesday and 302 others have been cancelled.
A high-impact winter storm moved through Minnesota Wednesday as temperatures dropped rapidly across the region and winds increase. 
Wednesday was supposed to be the third busiest travel day of the holiday season. 
"It sucks because I was planning this trip for a long time and I didn't see this coming," said AJ Mendez, who was supposed to be on his way to visit his brother in Argentina. Instead, he and his parents were stuck in Minnesota Wednesday night thanks to the blast of winter weather. 
The airport offered passengers cots and mats if they needed to spend the night, but they are encouraged to use local hotels due to the pandemic. 
Airport officials were expecting 17,000 passengers Wednesday, down from about 40,000 last year. 
Crews kept a runway open for most of the day, but visibility was a big challenge. 
"Bottom line for us is safety," said Pat Hogan, an airport spokesperson. "If we get to a point where there isn't enough braking on runways or too much snow on runways, we'll close until we can make it safe." 
Sunday is expected to be the busiest travel day of the holidays when 19,000 will go through security. It will be the busest day of the pandemic. 
Stay up to date on the winter weather by downloading the FOX 9 Weather App. It has the latest temperatures, snow totals, forecasts and school closings 24/7. Download it for Android or Apple.