NBCUniversal CEO departs amid 'inappropriate conduct' investigation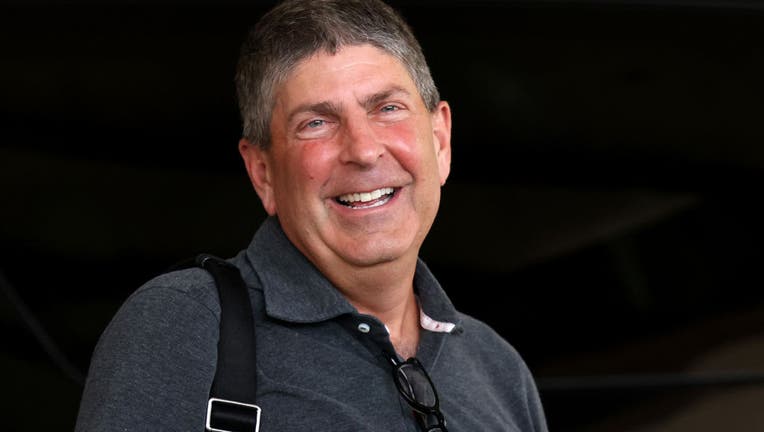 article
NEW YORK (AP) - Jeff Shell, the chief executive of NBCUniversal and one of the media industry's renowned executives, is departing the company after an investigation into inappropriate conduct, parent company Comcast announced Sunday.
In a brief statement, Shell said Sunday would be his last day after what he called "an inappropriate relationship with a woman in the company."
"I'm truly sorry I let my Comcast and NBCUniversal colleagues down, they are the most talented people in the business and the opportunity to work with them the last 19 years has been a privilege," said Shell, who has been CEO of NBCUniversal since January 2020.
RELATED: Arnold Schwarzenegger says he's open to filling more potholes for Los Angeles: 'Took me back to the '70s'
He joins a number of media industry executives who have left their posts in recent years over inappropriate relations, including others at NBCUniversal. Three years ago, NBCUniversal Vice Chairman Ron Meyer, a Hollywood power player, left the company after revealing he received threats of extortion following a settlement with a woman with whom he had an affair.
And last year, Jeff Zucker abruptly resigned as president of CNN while acknowledging a consensual relationship with another network executive — an entanglement that surfaced during a probe of now-fired anchor Chris Cuomo.
Former CBS Chief Les Moonves resigned in September 2018, just hours after reports of multiple allegations of sexual misconduct against him.
As CEO of NBCUniversal, Shell oversaw the company's portfolio of news and entertainment television networks, a premiere motion picture company, significant television and sports production operations and a leading television stations group, according to the company website. He also oversaw the company's theme parks and a premium ad-supported streaming service.
Previously, Shell was chairman of NBCUniversal Film and Entertainment. In that role, he oversaw the content creation, as well as the programming and distribution engines behind NBCUniversal's film and network television businesses, including NBC Entertainment, Universal Filmed Entertainment Group (UFEG), Telemundo and NBCUniversal International.
Comcast did not say who will succeed Shell.