National Popcorn Day: Here are some deals and freebies to score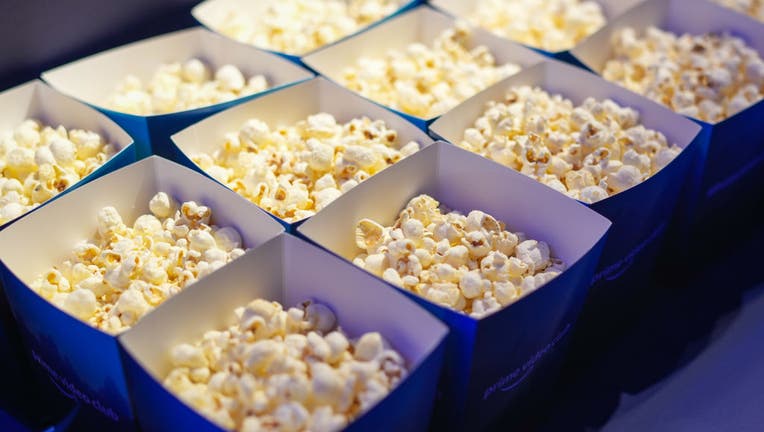 article
January 19 is National Popcorn Day, a day to celebrate the time-honored snack that can be served sweet or salty. 
Popcorn fans can celebrate on Thursday by taking advantage of several related deals happening, including at movie theaters and online. 
Here are some of the offers happening on National Popcorn Day:
National Popcorn Day deals 
AMC Theatres
AMC Theatres is celebrating National Popcorn Day by offering 50% off popcorn at U.S. theater locations on Jan. 19. The deal applies to any size popcorn, including regular, large, and bucket refill, the company said.
Cinemark
Cinemark is also hoping to lure fans to the theater by offering 50% off a large popcorn all day on Jan. 19. Cinemark Movie Club members can also save 20% on concessions, including popcorn.
Garrett Popcorn
The gourmet popcorn chain from Chicago is celebrating the day by offering 15% off all popcorn items at checkout online through Jan. 26. 
Regal
Regal theatres are offering moviegoers 50% off any size of classic popcorn at concession stands nationwide on Jan. 19. 
The Popcorn Factory
Customers can get free ground shipping on orders made on Jan. 19 by using the code POPFS at checkout. 
History of popcorn at the movies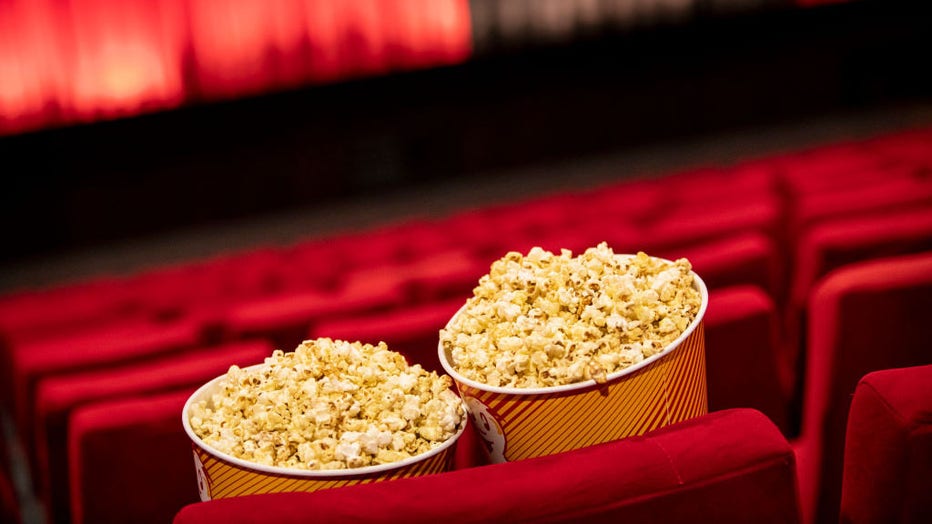 FILE - Popcorn is shown at a movie theater. (Photo by Fabian Sommer/picture alliance via Getty Images)
According to Cinemark, the origin of movie popcorn dates back to the 1920s and the era of silent film. Movies were shown in two different kinds of venues: small neighborhood rooms that attracted working-class audiences with popcorn and peanut vendors outside, and larger "movie palace" theaters catering to wealthier crowds that generally didn't allow food or drink inside. 
But then a couple of things changed, according to the theater chain. 
"The Great Depression hit, and sound came to the movies. Because audiences needed to hear dialogue, the neighborhood theatres became less rowdy; because they needed to keep the doors open, movie palaces began to welcome a broader spectrum of audiences," Cinemark said. "Those businesses also softened their resistance to concessions — and since popcorn was affordable, even in the midst of the Great Depression, it was a hit."
One early popcorn vendor, a widow from Kansas City, Missouri, is credited with building a significant empire with stands in or around several theatres, according to the New York Times. As the movie business evolved, theater managers began to recognize the value in partnering with outside vendors to sell their concessions inside instead, according to the company. 
"So they partnered and/or competed with those vendors, setting up popcorn machines in theatre lobbies. By the end of the decade, the movie business was booming, and popcorn was inexorably linked with flickering images on the big screen," Cinemark states. 
This story was reported from Cincinnati.